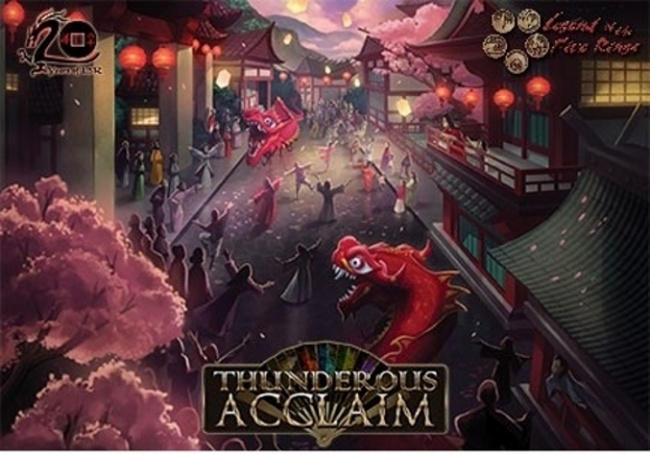 Alderac Entertainment Group will release the new
Thunderous Acclaim
booster for its
Legend of the Five Rings Collectible Card Game
in July.
With the new Emperor taking the throne, members of the Great Clans are hopeful the new dynasty will bring peace and prosperity to the lands. But there are rumblings in the Mantis islands, implying a looming threat, and during the grand celebration, some are receiving troubling prophecies.
The
Booster Display
will include 36 16-card packs, with randomly inserted foil rare cards. MSRP is $3.99/pack.
This product follows the March release of the new
Twenty Festivals
base set (see "
'L5R: Twenty Festivals'
").