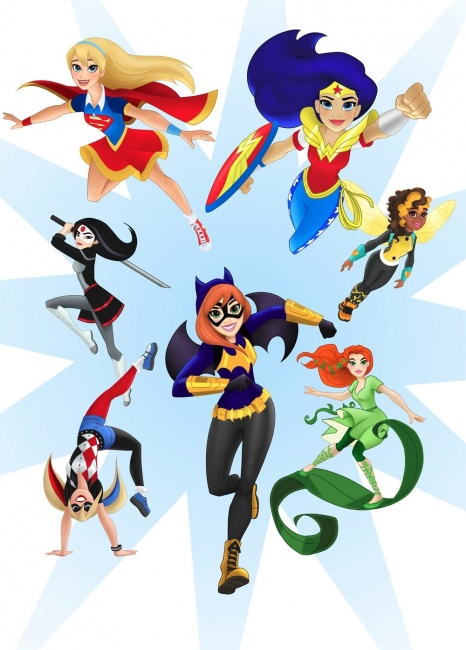 DC Entertainment will join with Warner Bros. Animation, Warner Bros. Consumer Products and Mattel to launch "DC Super Hero Girls," a new super hero universe targeting girls ages 6-12, with the first releases planned for Fall 2015.
What DC calls the "new universe of Super Heroic storytelling that helps build character and confidence, and empowers girls to discover their true potential" will include books, OGNs, toys, apparel, and multi-platform media releases. The immersive world, with a new artistic style and aesthetic, will feature DC Comics' iconic female characters (Wonder Woman, Supergirl, Batgirl, Harley Quinn, Bumble Bee, Poison Ivy, and Katana among others) during their teenaged years before they mastered their full super-powered identities. Each character will have an individual storyline tied to that of the group.
The new universe will launch with an immersive digital experience, digital publishing, and digital content. TV specials, OAVs, toys from Mattel and LEGO, books from Random House Children's Books, apparel and more will follow in 2016.
Mattel plans the company's first action figures for girls and fashion dolls "featuring strong, athletic bodies that stand on their own in heroic poses." Random House Books for Young Readers imprint is the master publishing partner, and will begin releasing books in Spring 2016. DC Entertainment will produce a series of original graphic novels.