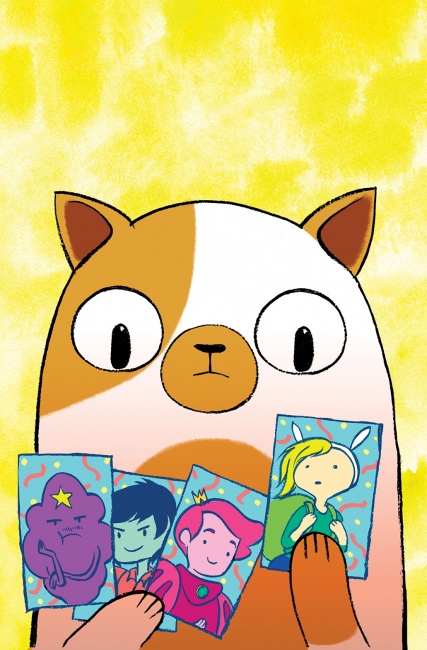 KaBOOM! has released images for three special variants, including those by John Kovalic and Jeffrey Brown, for its July launch issue of
Adventure Time with Fionna & Cake: Card Wars
. The six-issue comic miniseries will be written by Jen Wang, with art by Britt Wilson.
The main cover is by Jen Wang, the subscription variant by Wyeth Yates, the BOOM! 10 Years variant cover by Brown, and an incentive cover by Kovalic.
The Card Wars game from the Cartoon Network animated series, published in real life by Cryptozoic (see "Additions to 'Adventure Time: Card Wars'"), is featured in this story in which Cake is a Card Wars champ who takes off with Fionna to find an opponent that can challenge him. Yes, that's double-meta.
Check out the gallery below for the four covers and a comic page.