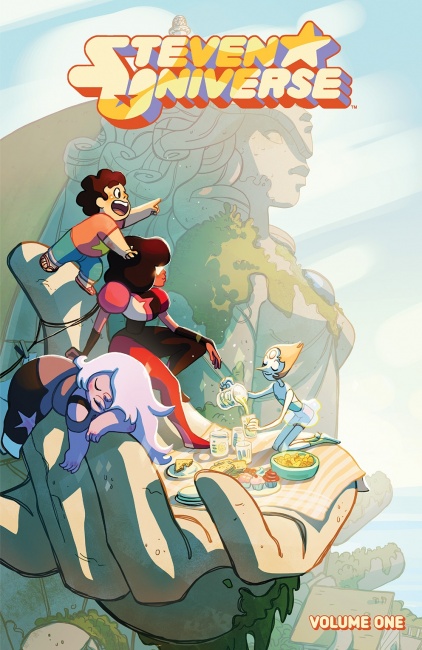 KaBOOM! has announced the July release for the first trade paperback collection of its comic adaptation of the popular
Steven Universe
animated series.
The series is written by Jeremy Sorsese (Adventure Time), with interior art by Coleman Engle (Regular Show), and a cover by Bridget Underwood. The comic, which launched last year, is based on Rebecca Sugar's popular Cartoon Network cartoon show (see " BOOM! Gets CN First Look"). The story follows Steven and his friends, who live in a small beach town, but his friends, just happen to have magical powers and fight monsters.
The 128-page trade paperback has MSRP is $14.99.
KaBOOM! will also be launching the very meta Adventure Time Card Wars comic miniseries in July (see "Kovalic, Brown Covers for 'Adventure Time Card Wars' Launch").