It is a very weak slate of releases due on Tuesday unless you enjoy the softcore bondage of Fifty Shades of Grey, or are in the mood for the well-produced civil rights drama Selma, or if you want to see one of the better "art" movies of recent years, Mike Leigh's examination of the highly innovative last 25 years of the life of landscape artist J.M. W. Turner.
Theatrical Movies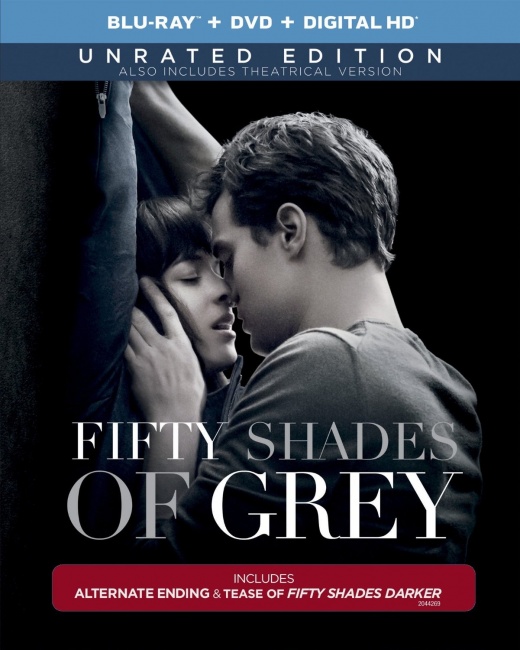 This week's big release is
Fifty Shades of Grey
(Universal, "R," 381 min., $29.98, BD $34.98), the softcore bondage film which struck out with the critics (only a 25% "positive rating on review aggregator Rotten Tomatoes), but managed to earn $166.1 million at the domestic box office. Most critics found the movie better than the book, but still "laughable" at times. Still those who enjoyed the book will likely fancy the film, which tones down the S&M elements of the narrative while keeping the basic love story intact.
Two films that deal with America's racial dilemma also debut on Tuesday. The better of the pair is Selma (Paramount, "PG-13," 128 min., $29.99, BD $39.99), a historical film that traces the events of a 3-month period in 1965 during which Martin Luther King led a campaign to secure voting rights for African-Americans in the South. Though this film downplays the efforts of President Lyndon Johnson, whose masterful manipulation of the Congress during the passage of the Civil Rights and Voting Rights Acts stands as his major Presidential achievement, it is all other ways a masterful and historically accurate account of one of this nation's most profound struggles.
The other film is Black or White (Fox, "PG-13," 122 min., $29.99, BD $39.99), which stars Kevin Costner as a widower, who is caring for his granddaughter after the death of his daughter in childbirth. When the African-American grandmother of Costner's granddaughter starts lobbying to get custody of the child for her son, this film gets an overlay of racial politics that its rickety soap opera plot mechanics can just not quite support.
This week's lone "art film" release, Mr. Turner (Sony, "R," 150 min., $30.99, BD $34.99), is an "art" movie in more ways than one, since the subject is one of the greatest landscape painters of all time. Mike Leigh's biographical film is and intriguing look at the last 25 years of the life of the innovative and eccentric British artist J.M.W. Turner, who is portrayed superbly by actor Timothy Spall.
TV on DVD
Those who like their TV "noir" have a number of choices this week including the Danish/Swedish co-production The Bridge: Series 2 (MHz, 580 min., $49.95), which spawned a U.S. imitation and influenced productions worldwide, and Femme Fatales: The Complete Series (eOne, 685 min., $49.98), which collects the late-night anthology series that was inspired by film noir, pulp fiction, and graphic novels.
Other contemporary series of interest include Masters of Sex: Season 2 (Sony, $55.99, BD $65.99), which collects the 12-episode Showtime period drama loosely based on the lives of sex researchers Masters & Johnson, Halt and Catch Fire: The Complete First Season (Starz, $49.98, BD $59.98), another period drama, this one, which provides an insider's view of the personal computer revolution, aired on AMC.
A couple of series are ending after six year runs including the NBC drama Parenthood, which is represented by Parenthood Season Six: The Final Season (Universal, $36.98) and Parenthood: The Complete Series (Universal, 4443 min., $119.98), which contains all 103 episodes of the show. Also out this week is the USA's "conning the bad guys" series White Collar: Season Six (Fox, $19.98), and White Collar: The CON-plete Series (Fox, $179.98).
Animated offerings this week include Johnny Test: The Complete 5th Season (Mill Creek, 574 min., $12.98), Beetleborgs Metallix: Season 2, Part 2 (Shout Factory, $24.98), and Scooby-Doo, Where Are You! Surf's Up Scooby-Doo! (Warner Bros., 286 min., $19.98).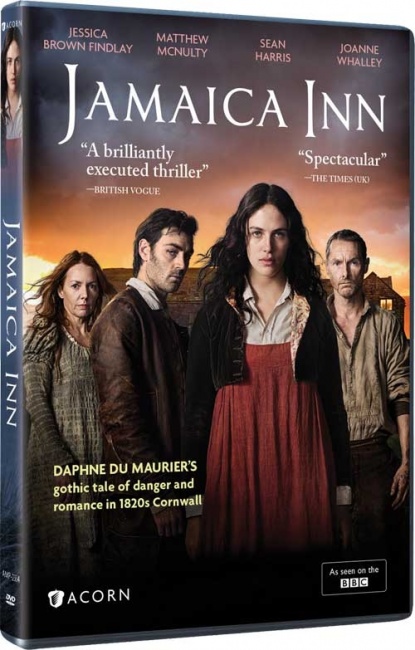 Series from the UK available here on Tuesday include the excellent detective series based on the stories of G.K. Chesterton,
Father Brown: Season 2
(BBC, 450 min., $39.98), and the mismatched detective series
Dalziel and Pascoe: Season 11
(BBC, 500 min., $49.98), but in many ways the most interesting import of the week is
Jamaica Inn
(Acorn Media, 184 min., $34.99), a three-episode adaptation (by Emma Frost) of Daphne DuMaurier's novel of early 19th Century smugglers,
Jamaica Inn
. This 2014 series was criticized for its inaudible Cornish dialogue, but there really isn't all that much mumbling and the DVD comes with subtitles—plus this version is a lot closer to the original than Alfred Hitchcock's 1939 film version.
Anime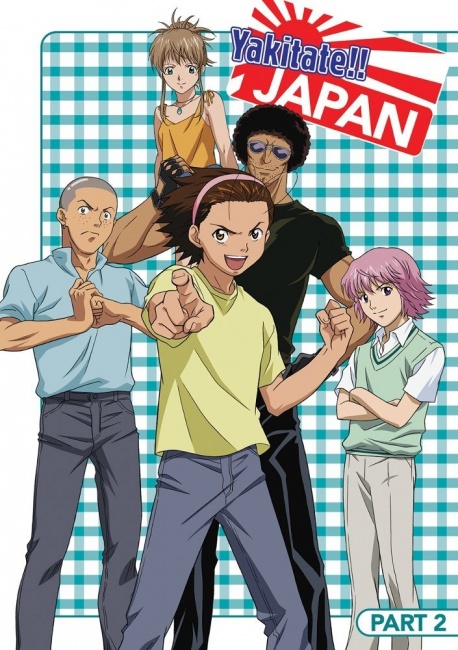 This week's top releases include
Yakitate!! Japan, Part 2
(Right Stuf, 625 min., $49.99), which contains 25 episodes of the 69-episode series produced by Sunrise from 2004-2006 and based on the culinary comedy manga by Takashi Hashiguchi about a young baker's attempt to create a distinctive "national" bread for Japan.
Also new to the North American market is The World God Only Knows OVA Collection (Sentai Filmworks, 100 min., $29.98, BD $39.98) collects the OVAs from three seasons of the Manglobe-produced anime series based on the romantic comedy/harem manga series by Tamiki Wakaki. In spite of this anime's cast of stock characters like ditzy demon divas and hapless teen video gamers, The World God Only Knows is a better than average example of its genre.
The dubbed first season of the Yu-Gi-Oh! Zexal anime series is now available at a very reasonable price—Yu-Gi-Oh! Zexal: Season 1 Collection (Cinedigm, 1080 min., $44.99), while the dubbed version of the 2003 reboot of Tezuka's classic anime is available in the Astro Boy Complete Collection (Mill Creek, 1011 min., $14.95), and the Pokemon: Adventures on the Orange Islands Box Set (Viz Media, 760 min., $39.97), originally released in 2009, is back this week along with a re-packaged, re-priced edition of the Solty Rei Complete Collection (Funimation, 615 min., $29.98).
The opinions expressed in this column do not necessarily reflect those of the editorial staff of ICv2.com.