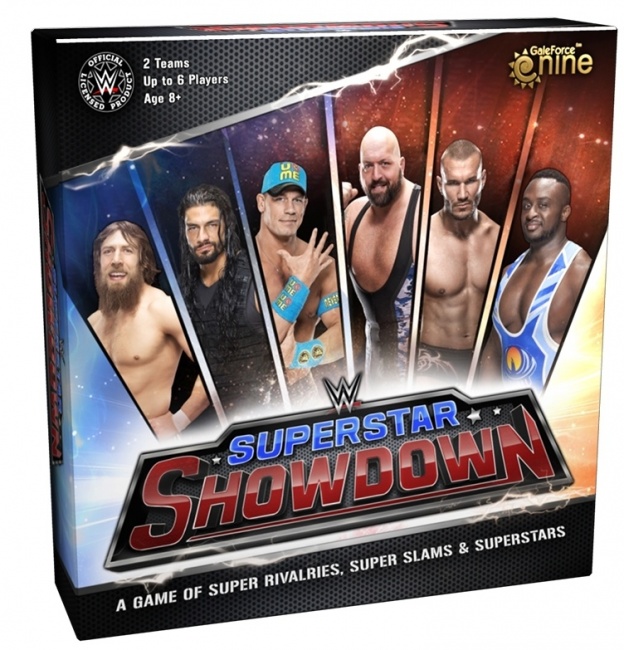 Gale Force Nine has announced the
WWE Superstar Showdown
licensed board game, which brings the athletic drama of professional wrestling to the tabletop this July.
(Click either image for larger view.)
The new game combines card game and miniatures game mechanics. Players must assemble their team of professional wrestlers, then use their cards to maneuver their miniatures in the wrestling ring on the game board.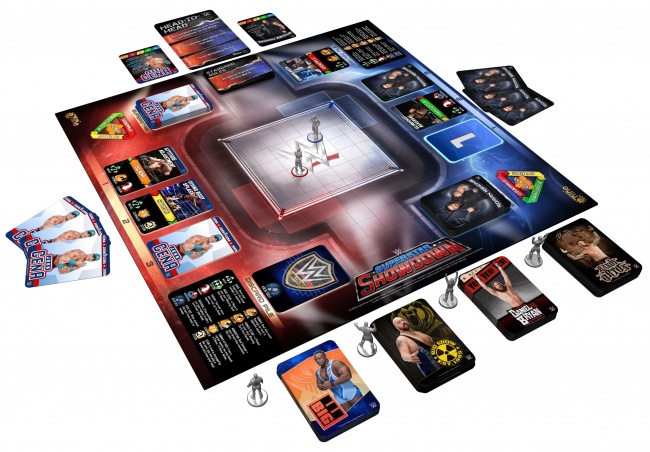 The box includes six character miniatures representing Daniel Bryan, Roman Reigns, John Cena, Big Show, Randy Orton, and Big E from the WWE. Each wrestler also has his own "Superstar Deck" to control his moves in the ring.
WWE Superstar Showdown is for two teams, with one to three players per team. The game is intended for players ages 8 and up. MSRP is $49.99.
This summer, Gale Force Nine will also be offering new expansions for some of their other licensed board games (see "'Spartacus,' 'Firefly,' and 'SOA' Game Expansions").