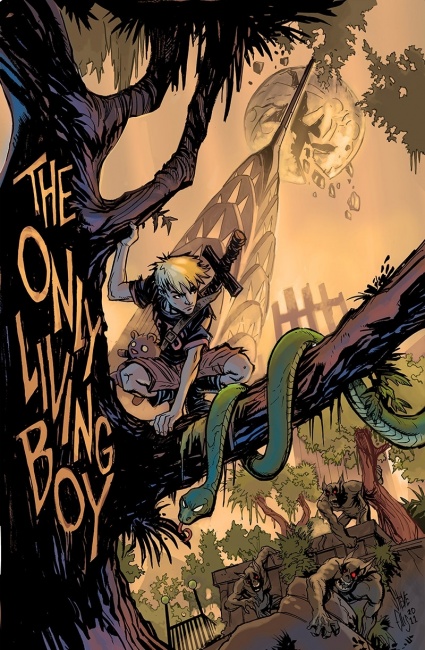 Papercutz has announced it will publish David Gallaher and Steve Ellis's The Only Living Boy webcomic as a series of paperback and hardcover volumes beginning on March 8, 2016.

(Click image for larger view.)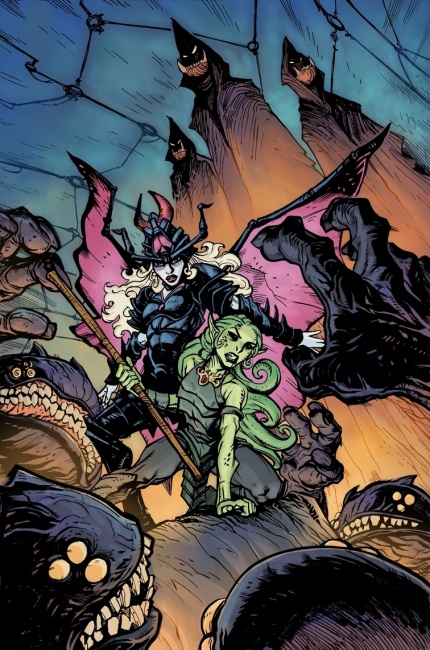 Gallaher and Ellis won a Harvey award for their webcomic
High Moon,
and have collaborated on a number of projects, including Marvel's
Darkstar & The Winter Guard,
and the forthcoming
Convergence: Green Lantern Corps.
This story follows 12-year-old Erick Farrell, who runs away from home, and suddenly finds himself stranded on a patchwork fantasy planet with no memory of his past or how he got there. With danger all around, he quickly allies himself with a mermaid warrior and an insect princess to survive.
The72-page first volume of the series will be titled Prisoners of the Patchwork Planet, with subsequent stories collected into a total of six volumes.