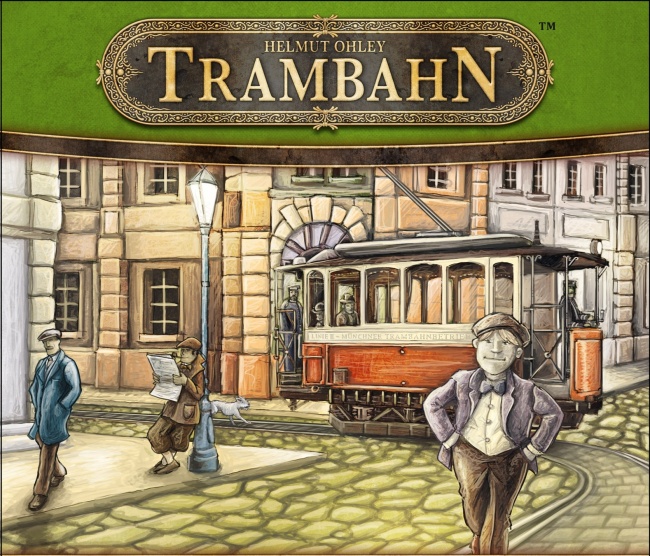 Mayfair Games will release two new games from the German design house of Lookout GmbH this summer:
Trambahn
, a train-themed card game, and
Isle of Skye: From Chieftain to King
, a strategic tile-laying game. Trade release for both games is tentatively set for August.
(Click either image for larger view.)
Mayfair has long been known for its extensive list of train-themed games (Steam, 1930 Empire Builder), a line which it will expand with Trambahn. Designed by Helmut Ohley (half the design team behind Russian Railroads), this is a fast-playing card game in which two players compete to build tram lines in Munich during the 19th Century. The 142 cards are illustrated by Klemens Franz, and the game comes with rules in English, French, and Italian. MSRP is $21.00.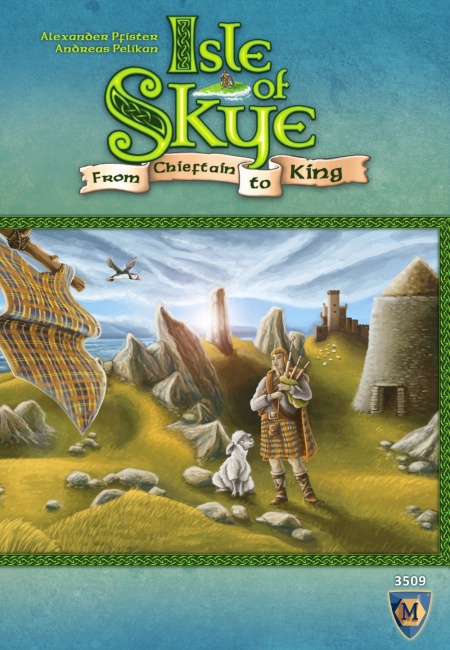 In Alexander Pfister and Andreas Pelikan's (the team behind Ravensburger's
Broom Service
)
Isle of Sky: From Chieftain to King
, two to five players assume control of famous clans on the beautiful island, attempting to expand their kingdoms by placing landscape tiles, using money earned by selling those tiles to the other players. Intended as a "gateway game,"
Isle of Skye
plays in about 45 minutes, and is designed for ages eight and up. MSRP is $37.00.
Mayfair acquired a controlling interest in Lookout in late 2013, and has been producing English language versions of its games since that time (see "Mayfair Acquires Lookout Games").