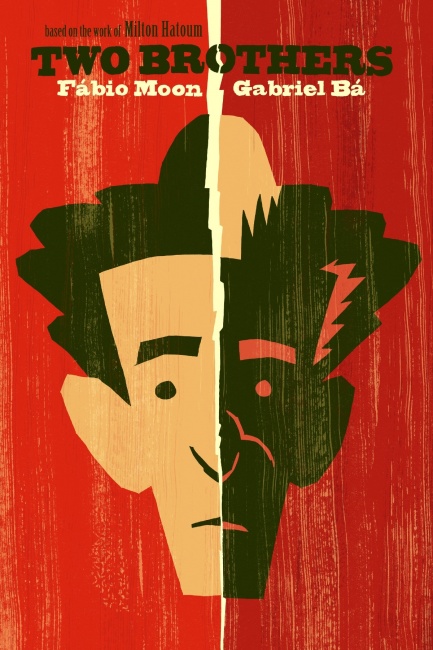 Gabriel Ba and Fabio Moon, whose
Daytripper
graphic novel won an Eisner in 2011, are back with
Two Brothers
($24.99), a 232-page black-and-white hardcover graphic novel from Dark Horse comics in October.
Daytripper
, which was published by Vertigo, topped the
New York Times
"Graphic Book Chart" in February of 2011, and won the Eisner Award for "Best Limited Series" as well as a Harvey Award (see "
2011 Harvey Award Winners
").
Two Brothers is an ambitious graphic novel that grapples with the issues of identity and family in a narrative about identical twins with radically different personalities. After a brutal quarrel between the boys, one is sent from their home in Brazil to live with relatives in Lebanon. When he returns five years later, he is a stranger to his parents and this saga takes a fateful turn in which family secrets are revealed and blood ties dissolved.