Force of Will, the Japanese CCG that launched in the U.S. in February, is planning to nearly double the number of available SKUs in July, and has added UltraPRO as a licensee. Three new CCG products are planned.


The 4th set in the Grimm Cluster,
The Millennia of Ages
, is an Epilogue Set. It will include 25 new future cards and 25 past magic stone battle cards. Including Parallel cards, there will be a total of 115 cards. Princess Kaguya and the Six Sages will get together before she becomes the Immortal Princess in the past cards. Players will see foreshadowing of the next cluster in the future cards. A special playmat will be included with three boxes of the first printing.
Force of Will
booster packs include 10 cards.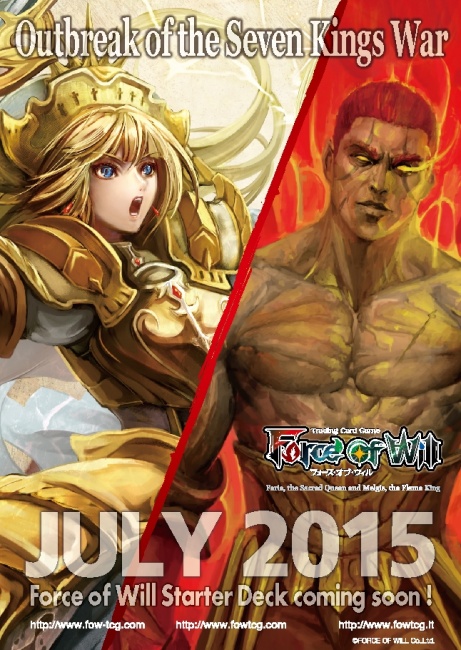 The Alice Cluster Starter Deck (Faria, the Sacred Queen and Melgis, the Flame King) will also launch in July. Two complete decks, each of which includes one Rule, a main deck of 40 cards, and a Magic stone deck of 10 cards, are included. The package also includes two play sheets, two manuals for beginners, plus advanced rules. One top loader is included with every set.
The Sacred Treasures, a new type of card, debuts in this deck with Sacred Sword Excalibur and Magic Sword Laevateinn. One in 99 decks includes a lottery winner giving the purchaser the prize of
a Force of Will
box.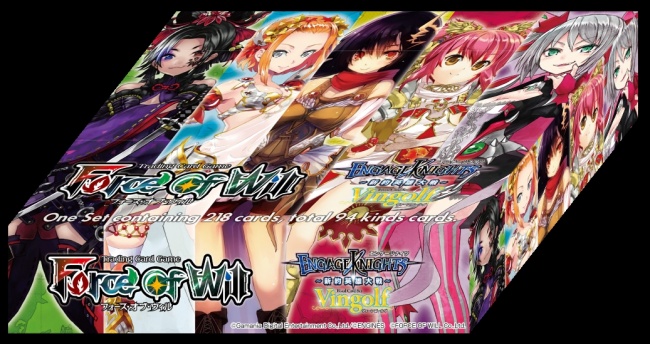 Force of Will will also launch
Engage Knights
, a new set in the Vingolf Series, in July. In this set, historical heroes such as Alexander, Napoleon, Genghis Khan, Nobunaga Oda, and Jeanne d'Arc join the game in the form of attractive young women (or, as their website puts it, "with pretty girl appearance").
The set includes five Rulers, 49 Resonators, 10 Magic stones, 25 Spells for a total of 89 types of cards in a 218-card set. One free Top Loader is include with every set purchase, with a special version only available with first printings.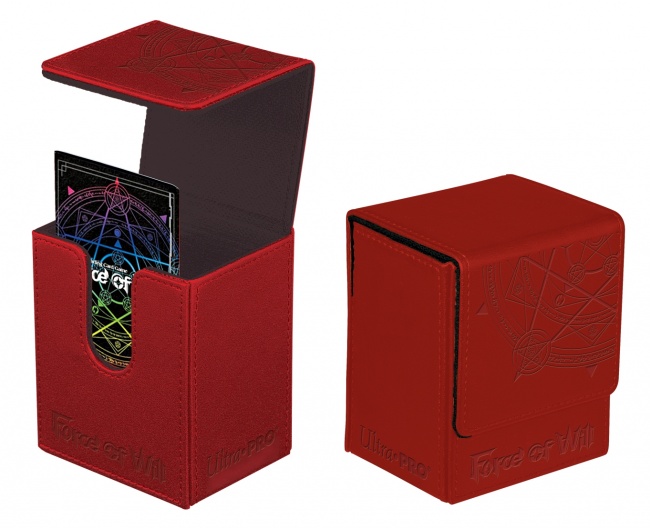 Force of Will
has also signed its first licensee for the U.S. market: Ultra PRO, for card collecting supplies. The first release under the new license will be a premium leatherette deck box with magnetic closure ($15.99), which will launch in July.
An economy Deck Box with divider ($2.99) will be released in August, and Deck Protector sleeves ($6.49 for a 65-count pack), play mats, point counters, and other products will launch in future months.