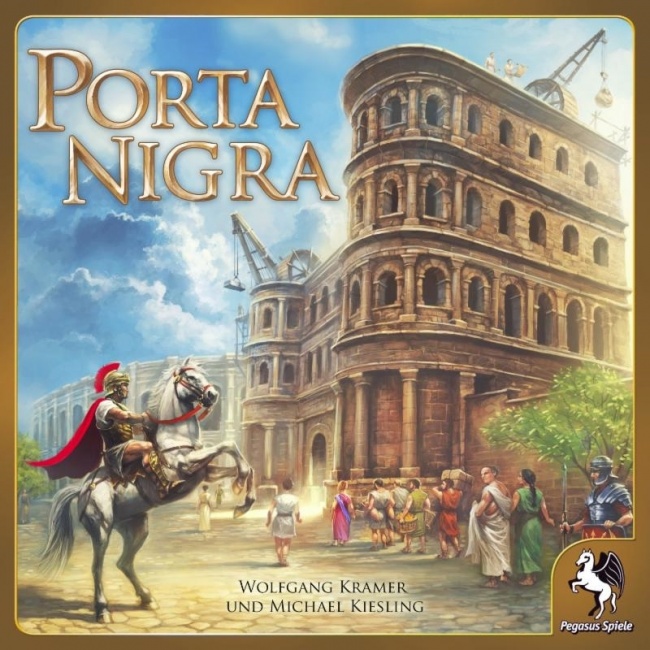 Stronghold Games has announced plans to release
Porta Nigra,
a historic board game designed by Wolfgang Kramer and Michael Kiesling. The game, co-published with German publisher Eggert-spiele, will debut at Spiel in Essen in Germany in October, with trade release to follow. The game is the first in Stronghold's "Great Designer Series."
(Click any image for larger view.)
Kramer and Kiesling have previously teamed to design the Spiel des Jahres winning games Tikal and Torres, as well as other award-winning games including Maharaja, Coal Baron, and Palaces of Cararra.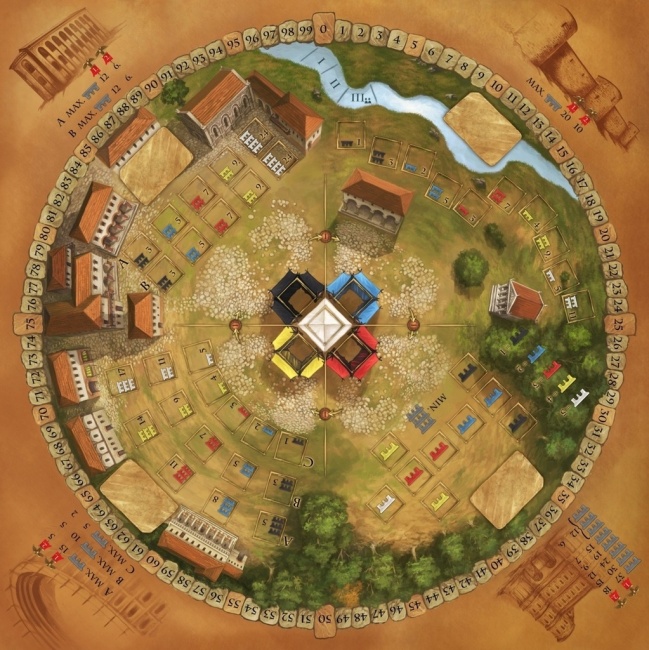 In
Porta Nigra
(black gate), players take the role of Roman architects in the city of Trier, Germany, building the large Roman city gate. Players command a master builder, who moves around the circular game board, buying and building in areas he is located. The buildings are constructed on the board, via 3D plastic building pieces, which lends the game a physically compelling look. The master builder can be moved to farther locations along the track, but it's expensive, so players must plan their moves ahead of time. The number and type of actions a player can make on their turn are determined by the cards in their personal draw deck.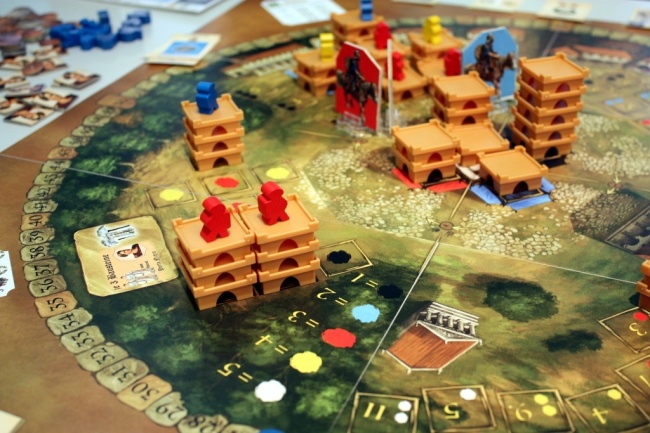 The game is for 2-4 players, ages 12 and up, and plays in 75 -120 minutes. Tentative MSRP is $69.95.
Stronghold also recently announced the new civilization-building board game The Golden Ages for October release (see "Stronghold Brings 'The Golden Ages' to North America").