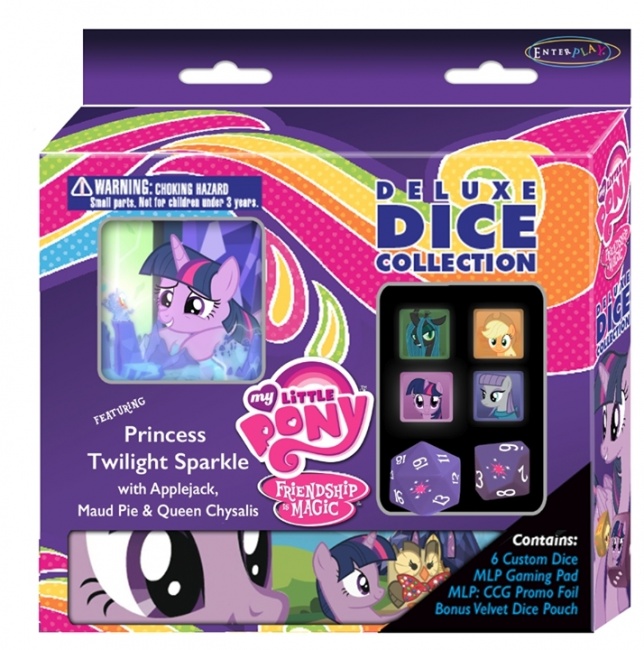 Enterplay will release the My Little Pony Deluxe Dice Sets, an accessory for its My Little Pony CCG, in late summer.

The dice feature images of popular My Little Pony: Friendship is Magic characters on the six-sided dice or sparkly icons for polyhedral versions. Each set will include a total of six dice (4 D6, a D10, and D20), a gaming pad, a velvet dice bag, and a full set (3 copies) of exclusive cards for the game.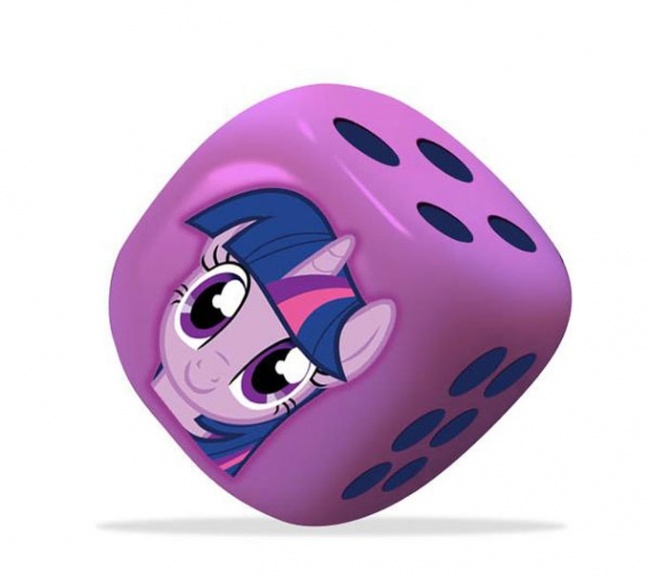 Enterplay is planning on releasing three versions of the dice set. The first set will feature four characters: Princess Twilight Sparkle, Applejack, Maud Pie, and Queen Chysalis. MSRP has not yet been announced.
The next expansion set, Equestrian Odysseys, is also planned for a late summer release, marking the beginning of a new card block (see "Next 'MLP CCG' Block and CCG Primer").