With five home entertainment releasing days in June, the offerings are a bit thin at the end of the month, but there are some very interesting films including the Wachowski's space opera Jupiter Ascending, the first teaming of comedy superstars Will Ferrell and Kevin Hart, a new action film from the director of Taken, another My Little Pony animated release, and the second half of the highly enjoyable Tokyo Ravens anime.
Theatrical Movies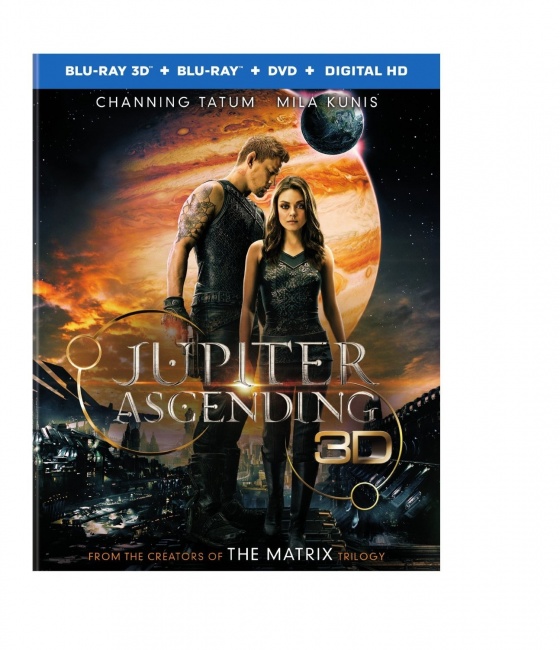 There are some very interesting films due out this week including
Jupiter Ascending
(Warner Bros., "PG-13," 127 min., $28.98, BD $44.98), the latest film from Lana and Andy Wachowski. Like their other recent efforts,
Jupiter Ascending
is filled with lots of eye candy (exotic settings, gaudy costumes, epic battles and wildly diverse aliens), but not enough substance or coherence for the critics, who gave the film only a 25% positive rating on review aggregator Rotten Tomatoes. Still anyone who likes space operas (and isn't overly concerned with narrative or character development) should give this film, which stars Mila Kunis and Channing Tatum, a shot.
Like Jupiter Ascending, Get Hard (Warner Bros., "R," $28.98, BD $44.98) squanders a real opportunity—in this case the first teaming of Will Ferrell and Kevin Hart. Ferrell plays a hedge fund honcho headed for hard time who hires the streetwise Hart to advise him on how to survive a stay in stir. There are some real laughs here--with Hart and Ferrell there are bound to be-- but they are definitely on vulgar side. A viewer's reaction to this film could depend on how funny (or not) he or she finds prison rape jokes.
Action movie fans will have to make due this week with the release of The Gunman (Universal, "R," 232 min., $28.98, BD $34.98), the latest effort from director Pierre Morel (of the Taken movie franchise). As in the Taken movies there are plenty of fights and shootouts in The Gunman along with a commensurate body count, but in spite of Sean Penn's best efforts, which were only partially sabotaged by a misguided attempt at an English accent, Liam Neeson's gravitas is sorely missed here. Despite some occasional original touches, The Gunman is as generic as its title, but genre movie fans will find it does deliver the goods, and is at least somewhat better than its pitiful 17% positive rating on Rotten Tomatoes would indicate.
Speaking of actors in unlikely roles, there is the strange case of Danny Collins (Universal, "R," 216 min., $28.98, BD $34.98) in which Al Pacino plays an aging rocker, whose life is turned around when he receives a letter that John Lennon sent him 40 years before, but which was never delivered. The mawkish premise doesn't entirely spoil Danny Collins, which earned a 77% positive rating on Rotten Tomatoes, but anyone who feels queasy in the presence of heartfelt sentiment in the cinema, should treat this movie like poison ivy.
Once again art movie fans have some good choices including Noah Baumbach's inter-generational comedy While We're Young (Lionsgate, "R," 94 min., $19.98, BD $24.98), which pairs a Gen X hipster couple (Ben Stiller and Naomi Watts) desperate to hold on to their younger days with a Millennial duo (Adam Driver and Amanda Seyfried) in a sharply observed comedy of life among the literate classes that also deals with some very interesting ethical issues.
The other excellent choice for serious movie lovers is Kumiko, The Treasure Hunter (Anchor Bay, 104 min., $34.99), a little gem of a Sundance movie from director David Zellner that stars the talented Rinko Kikuchi in a movie based on a true story about a Japanese office worker who travels to North Dakota because she thinks that the Coen brothers' movie Fargo was a documentary and now she is determined to find the suitcase full of cash that was buried by Steve Buscemi in the North Dakota snow.
TV on DVD
Not much to see here. The top release with any geek connections is My Little Pony: Friendship Is Magic—Cutie Mark Quests (Shout Factory, 110 min., $14.98), a single-disc 5-episode collection of the popular animated series.
The only vintage series due on Tuesday is the classic 1950s sitcom The Donna Reed Show: Season 3 (MPI, 960 min., $39.98), which contains 38 episodes of the gentle show that chronicled the mundane "issues" of the ideal suburban family of the 50s—the creators of Seinfeld said that it was a show "about nothing," but the 1990s hit series was "The Seventh Seal" compared with the innocuous Donna Reed Show.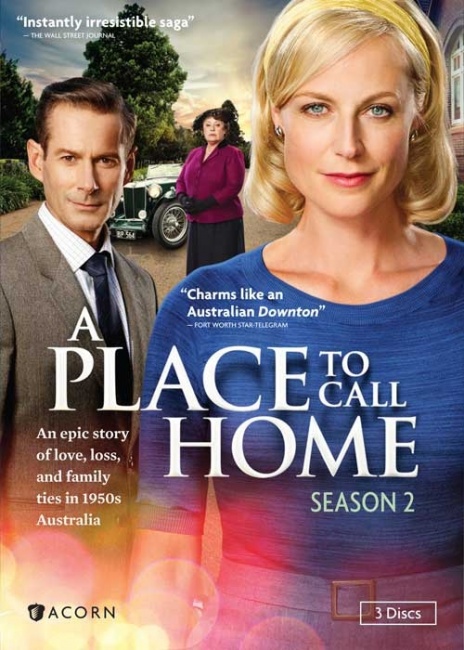 The only foreign entry this week is the period drama
A Place to Call Home
(Acorn Media, 500 min., $59.99), a 23-episode Australian melodrama set in the early 1950s, a time of major social change down under—and
A Place to Call Home
deals with those issues, making it much more like an Australian
Downton Abbey
than a "down under" Dallas.
Anime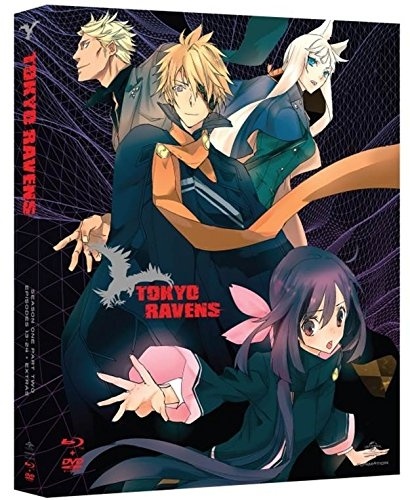 Tokyo Ravens: Season 1, Part 2
(Funimation, 300 min., BD/DVD Combo $64.98) includes the final 12 episodes of the 2013 anime series from 8-Bit based on the magic-infused light novel series by Kohei Azano. For those who enjoy supernatural sagas with plenty of action and romance thrown in,
Tokyo Ravens
, with its complex plotlines and multiple characters, can be a whole lot of fun.
Also based on an action-packed, magic-heavy fantasy light novel and also due out on Tuesday is the Magical Warfare: Complete Collection (Sentai Filmworks, 300 min., $59.98, $69.98), which collects the 12-episode 2014 Madhouse series that was simulcast on Crunchyroll. This is not one of Madhouse's best efforts, and Hisashi Suzuki, the author of the Magical Warfare light novels, has basically disowned this adaptation, saying it was a mistake.
A better bet from Sentai is Space Brothers: Collection 3 (Sentai Filmworks, 300 min., $49.98, BD $59.98), which includes episodes 27-38 of the 99-episode astronaut training comedy series from A-1 Pictures that aired in Japan from 2012-2014.
Earlier this month the Right Stuf released Turn A Gundam, Part 1 (Right Stuf, 625 min., Subtitles Only, $49.99), which contains the first 25 episodes of the 1999 Gundam series from Sunrise that was the last hand-painted cel animated film in the series. This mecha classic features mechanical designs by futurist Syd Mead and music by Yoko Kanno.
The opinions expressed in this column do not necessarily reflect those of the editorial staff of ICv2.com.