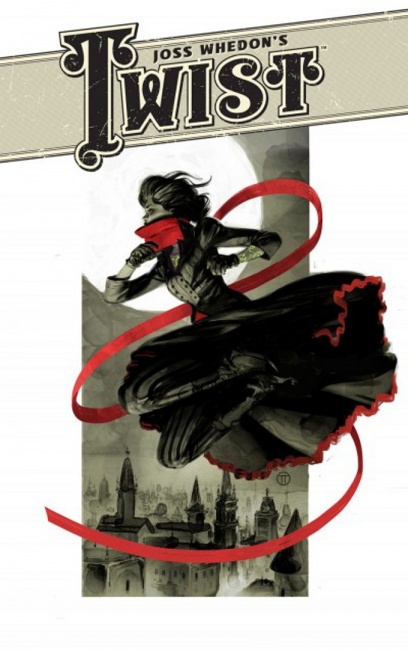 Comic-Con News:
At the Dark Horse Panel pop culture polymath Joss Whedon announced that he has created a new comic book
Twist
, which Dark Horse will publish as part of its lineup of creator-owned titles. Whedon described the six-issue miniseries, which has no current release date, as the answer to the question, "why isn't there a Victorian female Batman?"
The creator of Buffy the Vampire Slayer and Firefly and the director of the two highest-grossing comic book movies of all time, Whedon has had a major impact on pop culture over the past two decades, a fact that was recognized when Whedon became only the ninth person to receive the Comic-Con Icon Award, which honors those who have expanded the audience for comic books.
Whedon described Twist to Entertainment Weekly: "It's a Victorian thriller about a meek chambermaid who is fed to a dark horror — but instead of dying, she returns, with knowledge, power, and rage she can neither deny nor control." The Victorian setting should allow Whedon to exploit the current vogue for retro steampunk designs, but more importantly it should also give his presumably proto-feminist heroine plenty gender-based societal restrictions to rebel against.
No date has been set yet for the debut of the Twist miniseries, and no artist has been chosen for the series (Julian Totino Tedesco drew the promo image, but isn't expected to do the whole series).