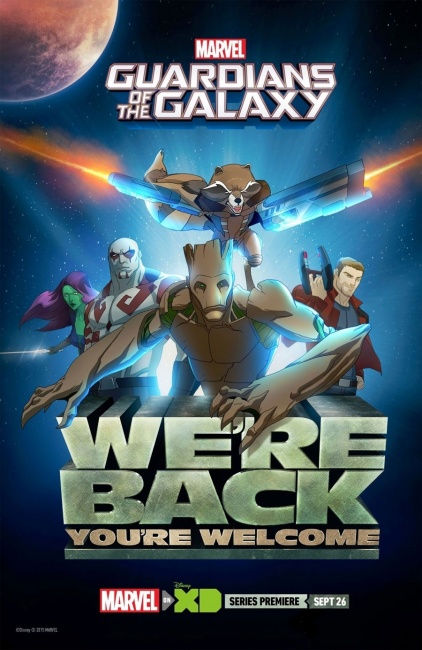 Disney XD has released a 15-second teaser trailer via IGN for its new Guardians of the Galaxy animated series which debuts on September 26.

The official series debut will be a one-hour special with two back-to-back episodes on Saturday, September 26 at 9:30 PM ET on Disney XD. A sneak preview of the first episode will be broadcast on Saturday, September 5 at 9 pm EST. Disney XD will also show 10 two-minute shorts detailing the back-story of each of the five main characters (Star-Lord, Groot, Rocket Raccoon, Drax, and Gamora) on Saturday evenings throughout August.

The show will feature the voices of Will Friedle as Star-Lord, Kevin Michael as Groot, Vanessa Marshall as Gamora, David Sobolov as Drax, and Trevor Devall as Rocket Raccoon.

Marvel released a test-footage teaser at New York Comic-Con last fall (see "'Guardians of the Galaxy' NYCC Test Reel").