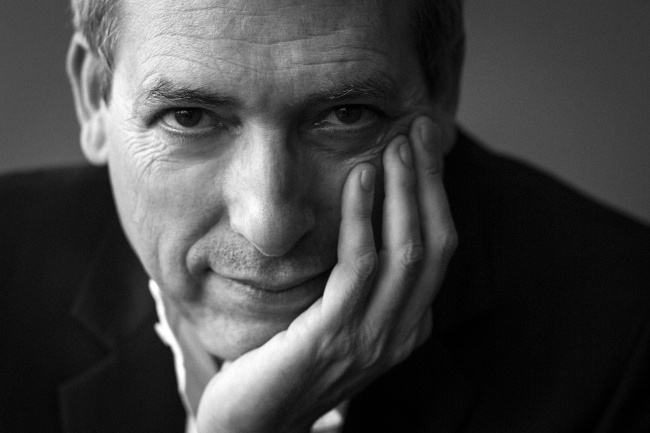 At San Diego Comic-Con, ICv2 spoke with Delcourt Group President Guy Delcourt and comiXology CEO David Steinberger about the companies' recent deal to release over 150 digital-first English-language Delcourt comic and graphic novel titles from the company's three publishing entities: Editions Delcourt, Editions Soleil and Tonkam. Delcourt is the largest independent graphic novel publisher in France and the second largest in France by market share.
In addition to the material first released in French, some American digital-first editions will include new covers by Andrea Sorentino, Matteo Scalera and Mahmud Asrar and introductions by top American creators Mark Waid, Jeff Smith, and Terry Moore.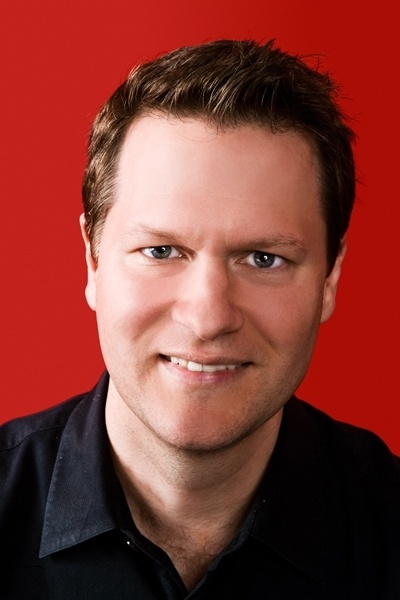 The lead monthly titles include
The Curse of the Wendigo
by Mathieu Missoffe with art by Charlie Adlard (
The Walking Dead
);
Iron Squad
, co-created and written by Jean-Luc Sala and illustrated by Ronan Toulhoat, with exclusive comiXology cover for the first volume by Matteo Scalera (
Secret Avengers
);
Josephine
, by Penelope Bagieu;
Promethee
, by Chrisopher Bec, with a preface by Mark Waid and a comiXology exclusive cover for Issue 2 by Andrea Sorentino (
Old Man Logan
);and
Spin Angels,
by Jean-Luc Sala and Pierre-Mony Chan. The lead graphic novel is
Come Prima
, by Alfred.
How did this deal come about?
Guy Delcourt: When comiXology started in France, I met David and his team (two French guys they had hired) and I was very impressed with their ideas, and the simplicity and efficiency of the comiXology approach to digital. I wanted to be the first to sign with them, and I was, as a publisher (see "ComiXology Expands in France"). I was very happy about it so we struck a very good relationship.
And then after a few months I said, 'Hey, this works for French-speaking content, it could as well work if you translate our work into English.' It's the same work process, in a way. We discussed it, and David agreed. I thought it was a great opportunity for us to have our books in English, which is very important.
David, you called it "game-changing" in the announcement. Why?
David Steinberger: I think it's exactly the right time. Obviously different publishers over the past couple of decades have tried this [bringing French comics to the U.S.] here and there. I think it's game-changing because it's a huge commitment from Delcourt (weekly comic books, 150 titles over a course of a year); it gives us an opportunity to not only expose people in this initial push, but to continue to add new titles with high diversity, keep having them reviewed, keep companies like you informed, try to establish the Delcourt content as another great publisher of comic books; the great variety of material that Guy has, and the quality of the material, the quality of the translations (which are very good), together with that commitment and the digital opportunity.
The way I looked at it in the last couple of years when we started talking about it, was I saw too many opportunities for publishers to come with a few books, be very disappointed by the numbers and close shop.
As you know, we've been talking about France and Angouleme and we've been helping Angouleme bring more American creators out to France to try to get it more exposed, and trying to get more press out there to get it more exposed, and I think we've done a pretty good job with it the last couple of years. And now we have content to back it up. We've been talking about how France is a model for the U.S. market and I think over the next couple of years, this is just a great opportunity. We're doing it differently. There's digital so you don't have to get distribution at retail stores; you don't have to fight that fight to get it exposed.
To clarify, there are new titles being released weekly. You talked about The Curse of the Wendigo published in two monthly installments, so was that originally two volumes in France?
Delcourt: No, it was one. We decided to have two main lines. All our books are geared to a mature audience. We don't do children's comics yet because it's obviously a little more difficult.
So the first line is entertainment, horror, sci-fi, fantasy, etc., genres which are familiar to the American public. And to make them even more familiar, we have this idea to cut every album, which is 50 pages long, into two issues to make it easier for Americans to get into the series. It's a little bit artificial, but it works and it allows us to have a greater frequency of release. And the other lines are graphic novels, which are published in one installment, which are generally 200 pages long or more. So it's a different publishing style for these.
So the ones that were one volume, you're breaking up. Is that why you're doing new covers for some of them?
Delcourt: We wanted to push this initiative and to give it the best possible chance. And with comiXology we said it would be great to have the endorsement of American artists and writers, so what better way could it be to have American artists doing variant covers and American writers, such as Mark Waid or Jeff Smith, doing introductions. And we are very happy that they did it. They did it in a very short amount of time because we were kind of rushed, and for us it was a very good sign that what we are doing could be accepted.
Steinberger: Over the course of any given month, we're going to have three to five books each week released in an issue-like format. For us, again, we have a rhythm, so we have a bunch of books that came out this week, the next issues of those will come out next month.
It's not only focusing on the "French invasion" and all that, but it's also going to be side-by-side with American comics without any commentary. This month, we'll have #1 issues every Wednesday. It's a very large publishing schedule for any publisher. Then we get into a rhythm and we get these books out.
In addition, like the Come Prima book (the full graphic novel that was released -- beautiful , really terrific, sweet story, heartfelt road trip across Europe) just from beginning to end, one large story. It's a little more literary, a little more of what you see from art shops (Fantagraphics, Drawn and Quarterly), a really beautiful story. And so it makes sense that once a month or so, we'll drop an entire book as well, to give something a little more substantial to chew on.
But we really wanted to get them into the rhythm of our how our customers shop.
Has any of this material previously been released in the U.S.?
Delcourt: A few books from Soleil have been released by Marvel, Spin Angels, for instance. Marvel wanted to do it, but Marvel is very good at Marvel titles, and that's something that was strategic to them, so few people have read those books and they had the curse because of the format. This album format makes it very difficult to be successful in comic shops because it doesn't fit with the other comics. We wanted to avoid that curse and digital is the best way. It makes all books equal in a way.
Are you using the original Marvel translations, or where are the translations coming from?
Delcourt: We are doing them. Jean Wacquet, our editor-in-chief, is handling editorial digital projects. We selected American translators so it flows well. We have another translator supervising the translations, and we are going to improve translations even as we go along. Digital allows us to make books better even if they have already been released. There have been a few glitches here and there; we are certainly going to work on that because it's extremely important that it reads well, that it doesn't read as something foreign or imported but as if it were created in the U.S. We use the same font as in the original editions to make it more consistent to the creator's style.
What's the target audience in the U.S. in terms of age and gender?
Delcourt: It is adult, 16-17 and up. As David said, one part of our catalog is mainstream comics, so that would be the audience of mainstream comic books who like fantasy/horror. I'm the French publisher of The Walking Dead and Hellboy, and to me, our titles have the same feeling as those books. The other line, graphic novels, are more attuned to the independent publisher's audience, targeting more literary-minded people.
I would also like to stress that we have quite a few books geared toward the female audience. One of our first books is created by Penelope Bagieu, who lives in New York. It's called Josephine and it's a delightful modern comedy.
Steinberger: Josephine is a famous webcomic created in France. It's one-page joke strips. It really is more like Sex in the City. It's very funny, very dry, very much about the female experience in modern life. I have to say they've just done a remarkable job of the translations. Once in a while there's a dating app that they mention that's definitely a French dating app, and we're going to probably try to change that to Tinder or something. It really hits home in terms of the comedy. It's very, very funny.
You have an opportunity to present the content to the comiXology users, but the potential readers are spread out through different channels for print and different audiences. How do you plan to reach that wider audience?
Steinberger: First by making as much noise as we can. ComiXology hired outside PR on behalf of the program and we're going to continue to push that. We got a little more mainstream exposure than we normally do with this announcement. We'll continue to play on that as well and make sure we continue to have books in reviewers' hands.
As we mature as an Amazon company we'll have more and more opportunities to understand the demographics of some of the customers we can reach and get comics into the right hands. This fits into a lot of the plans that we have, whether it's personalization or any other kind of work that we're going to do to connect the right people to the right books.
You mentioned Amazon. Is this content going to end up on the Kindle as well?
Steinberger: I hope so. We've talked about it a little bit. This all started even before the Amazon deal. As you know from the Marvel deal that we just announced a couple weeks ago (see "A Year After Swallowing comiXology, Amazon Shows an Appetite for Digital Comics"), we're doing as much cross-platform as we can and I think there are quite a few books, Come Prima and Josephine among them, that are going to appeal very directly to the Kindle audience. It's something that we're working on.
What's the future of print for these titles that are first appearing in digital?
Delcourt: I hope there is a future in print. That's one of the ultimate goals, if some of these books are successful enough to have them in print. Now that's really further down the line. In the meantime we'll learn a lot. And whether we publish it ourselves or an American publisher produces an imprint, either way would be great. It would show that the first experience, which has been very limited, of having French content in print, it could go beyond that with some of these books. It's kind of doing things in the reverse way of what we're doing in France because we're doing books in print and then some of them in digital. We have to learn to do it differently, and that's exciting.