This week's home entertainment releases include the second film in the popular YA novel-based Insurgent, the visually impressive Far From the Madding Crowd, plus the latest season of Orphan Black, the terrorist-battling intense action of Strike Back, a new J.K. Rowling miniseries, the second half of the classic Turn A Gundam anime, and, just in time for the release of the movie, the first season of The Man From U.N.C.L.E. TV series.

Theatrical Movies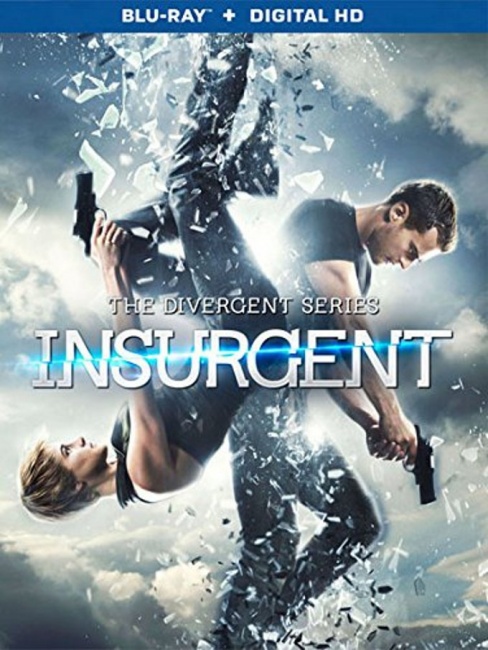 This week's highest-grossing release is
The Divergent Series: Insurgent
(Lionsgate, "PG-13," 119 min., $29.98, BD $34.98), the second film in the
Divergent
series adapting a popular YA novel series about a highly-regulated future society in which all citizens are forced to choose their vocations and no deviations ("divergents") are allowed. This series is earnestly presented and well-acted by Shailene Woodley and Theo James, but theme of the movies (and the novels) is an all too obvious play on teenagers' common feelings of repression by adults and it lacks the more universal "bite" of really good science fiction.
The top release for art movie fans this week is
Far From the Madding Crowd
(Fox, "PG-13," 119 min., $29.98, BD $39.99), an adaptation of the Thomas Hardy novel that stars Carrie Mulligan as an attractive woman who has to choose between three suitors. A little brisk in comparison to the more expansive 1967 version starring Julie Christie, Thomas Vinterberg's 2015 film is nevertheless visually impressive enough that the Blu-ray version definitely worth the extra coin.
Less successful is
Child 44
(Lionsgate, "R," 137 min., $19.98, BD $24.98), a serial killer thriller starring Tom Hardy set in Soviet Russia in 1953. A much better version of this sort of saga about the difficulty of tracking down a serial killer in a totalitarian state that doesn't want to admit the possibility of such heinous offenses is Robert Siodmak's 1957 film
The Devil Strikes at Night
, which is set in Nazi Germany.
Another unsuccessful "true crime" film is
True Story
(Fox, "R," 100 min., $22.98, BD $27.99), which stars James Franco and Jonah Hill in a true saga about the twisted relationship between a news reporter and a criminal who assumes the reporter's identity. In spite of solid talent in front of the camera and a great basic story, this movie never really gets going, and it received only a 44% positive rating on review aggregator Rotten Tomatoes (a remarkably low score given the talent involved and the unique and relevant story that could have made for a Cornell Woolridge-like intense psychological drama if handled correctly).
Another film that doesn't quite live up to its potential is
A Little Chaos
(Universal, "R," 113 min., $19.98, BD $26.98), a well-acted (by Kate Winslet, Mattias Schoenaerts, and Alan Rickman) period drama about an 18th Century female landscape designer who is working on a garden at Versailles for Louis XIV. This quasi-feminist drama never quite takes off, which is why it earned just a 40% positive rating on Rotten Tomatoes.
Also out on Tuesday is
Do You Believe?
(Pure Flix, "PG-13," 115 min., $24.99, BD $29.99), which stars Sean Astin in a Christian-themed movie designed to appeal the religious from the creators of
God Is Not Dead.
TV on DVD
There are some cool offerings in this category including
Orphan Black: Season 3
(BBC, 450 min., $29.98, BD $34.98), which includes all ten Season 3 episodes from the Canadian/UK science fiction series about a woman who discovers that she is one of a number of clones.
Orphan Black
, which airs in the U.S. on BBC America, recently spawned a comic book series from IDW, a sign of the property's growing geek cred.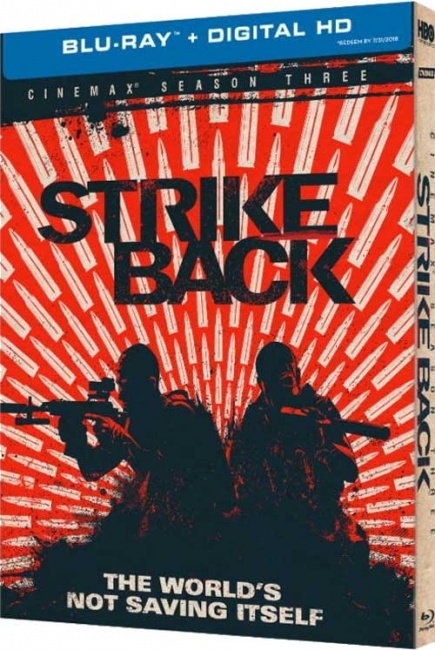 For fans of hardcore action on the small screen, this week's top offering is
Strike Back: Season 3
(HBO, 400 min., $39.98 BD $49.99), which features ten episodes of this hard-charging series, which ranges from Northern California, to Columbia, to Russia, and the Mideast in pursuit of Leo Kamali, a high-ranking member of a key terrorist cell led by an elusive terrorist known as al-Zuhari.
For fans of offbeat comedy it would be hard to beat
The Comeback: The Complete Series
(HBO, 653 min., $19.93), which stars Lisa Kudrow (
Friends
) in an acerbic satire of the LA entertainment scene. The show originally debuted in 2005 with a 13-episode series, that was followed almost a decade later with an 8-episode season that debuted last November. This set collects all 21 episodes from both seasons.
Also of interest is
The Casual Vacancy: The Complete Miniseries
(Warner Bros. $24.98, BD $29.98), a 2015 miniseries from the U.K. based on the novel by J.K. Rowling that examines the seething conflicts roiling just beneath the surface of what appears to be an idyllic English Village.
Two other shows of interest are the entertaining ABC mystery
How to Get Away With Murder: The Complete First Season
(Disney, 602 min., $39.95), and
The Affair
(Showtime, $42.99), a well-acted, realistic saga of adultery set in New York City and Long Island.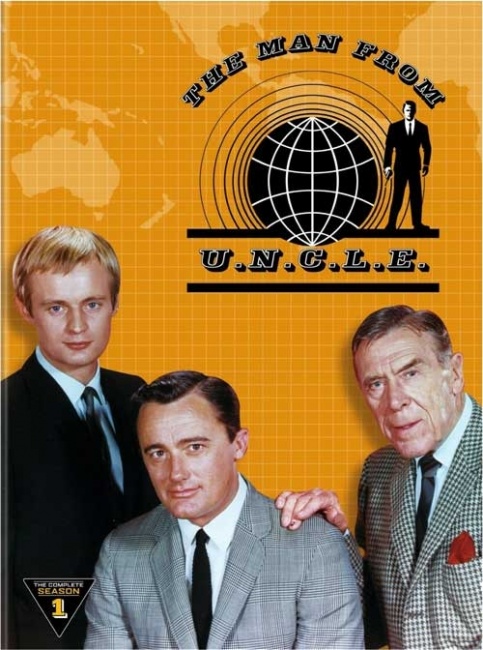 The Man From U.N.C.L.E.: Season 1
(Warner Bros., 1421 min., $24.98) is vintage show of interest because of the release of the
Man From U.N.C.L.E.
movie later this month. The other key vintage release is
I Love Lucy: The Ultimate Season 2
(Paramount, BD $129.99), which presents the classic sitcom on Blu-ray.
Animated series due on Tuesday include
Madeline: The Complete Collection
(Mill Creek, 1,484 min., $19.98),
The Country Mouse and the City Mouse: 26 Mice Tales
(Mill Creek, 617 min., $19.98), and
The Busy World of Richard Scarry: The Complete Collection
(Mill Creek, 1645 min., $19.98).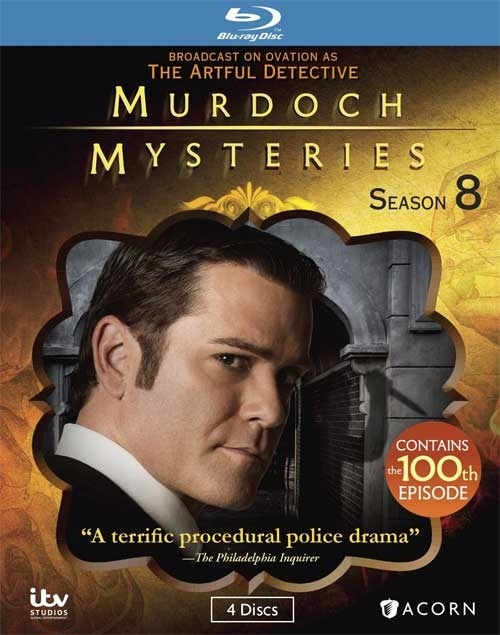 Murdoch Mysteries: Season 8
(Acorn Media, 700 min., $59.99, BD $69.99) continues the increasingly interesting run of the Canadian forensics-themed detective series set in the early Twentieth Century. Both the stories and production values have gotten better as this police procedural has gone along, and it now bears comparison with any current period police drama.
Anime
For fans of mecha anime this week's biggest release is
Turn A Gundam, Part 2
(Right Stuf, 625 min., Subtitles Only, $49.98), which contains episodes 26-50 of the classic 50-episode
Turn A Gundam
written and directed by Yoshiyuki Tomino and produced by Sunrise in 1999-2000.
This week's other top flight release is
Space Brothers: Collection 4
(Sentai Filmworks, 325 min., Subtitles Only, $49.98, BD $59.98), which includes 13 episodes of the 99-episode series from A-1 Pictures that is based on the hard science fiction comedy/drama based on the Chuya Koyama manga about two brothers who join Japan's space program. In these episodes, which is based on one of the best story arcs in the manga, one of the brothers (Hibito) is stranded on the moon.
For younger viewers the top release could be
Pokemon the Series—XY: Set 1
(Viz Media, 600 min., Dubbed, $26.95), which includes the first 24 episode of the
XY
series of the perennially popular
Pokemon
anime.
Also due on Tuesday is the
Sakura Trick: Complete Collection
(Sentai Filmworks, 300 min., Subtitles Only, $49.98), which includes all 12 episodes of the 2014 anime series from Studio Deen that is based on the
yuri
manga by Tachi.
Vintage anime due out on Tuesday include a new edition of
Please Twins!
(Right Stuf, 325 min., $39.99), a 2003 spin-off of the
Please Teacher!
anime that Bandai Entertainment released here in 2006 (copies of this long out-of-print series are currently advertised for $139.39 on Amazon).