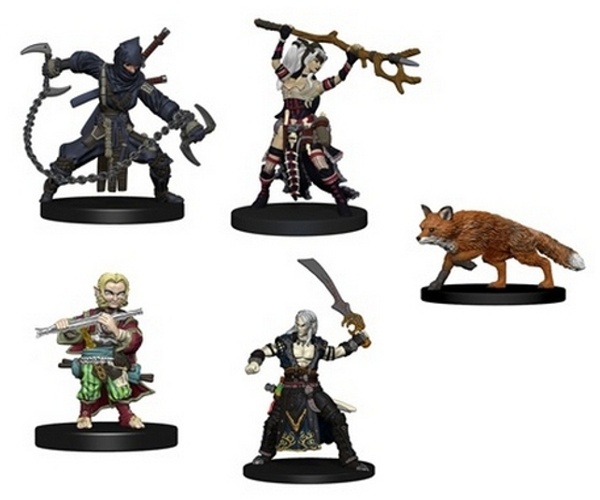 The sixth set in the
Pathfinder Battles Iconic Heroes
series, produced by WizKids and Paizo, Inc., will be releasing next February. The new set will include seven all-new models inspired by the
Pathfinder
role-playing universe.
(Click image for larger view.)
Each boxed set includes the pre-assembled and pre-painted plastic models plus a special Boon Card for each character, exclusive to this set, and useable with the Pathfinder Adventure Card Game.
The new characters included in Set VI will be the half-elf magus Seltyiel, the human witch Feiya, the human investigator Quinn, the human ninja Reiko, the Halfling bard Lem, the red fox animal companion Daji, and the human samurai Hayato.
MSRP is $34.99.
Sets IV and V are planned for November and January, respectively (see "Two 'Pathfinder Battles: Iconic Heroes' Miniatures Box Sets Revealed").