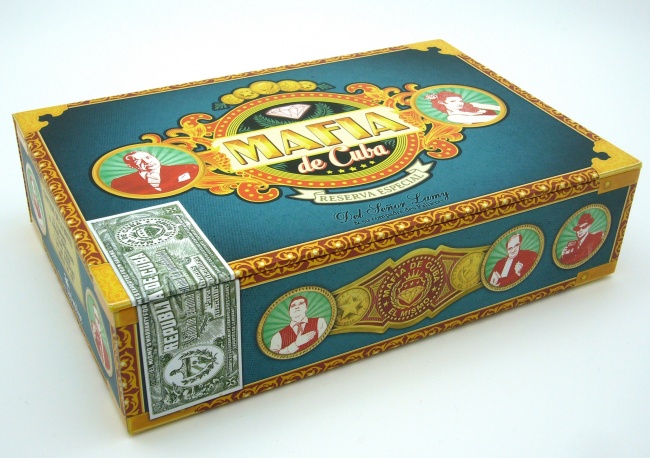 Asmodee has announced several new games releasing over the next few months, with themes running from organized crime to outer space battles.
(Click any image for larger view.)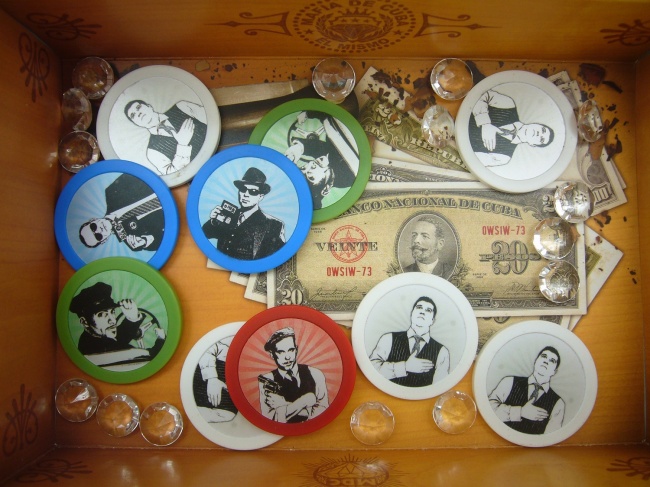 Mafia de Cuba
is a game of betrayal and bluffing in the heyday of the mob on the island of Cuba. Up to 12 players try to grab as much of the godfather's ill-gotten wealth… or team up with government agents to catch him. The game comes with 15 plastic diamonds, 10 character tokens, 2 joker tokens, a cigar box style game box, and a felt bag.
Mafia de Cuba
is for 6 - 12 players, ages 14 and up, and plays in about 20 minutes. MSRP is $29.99.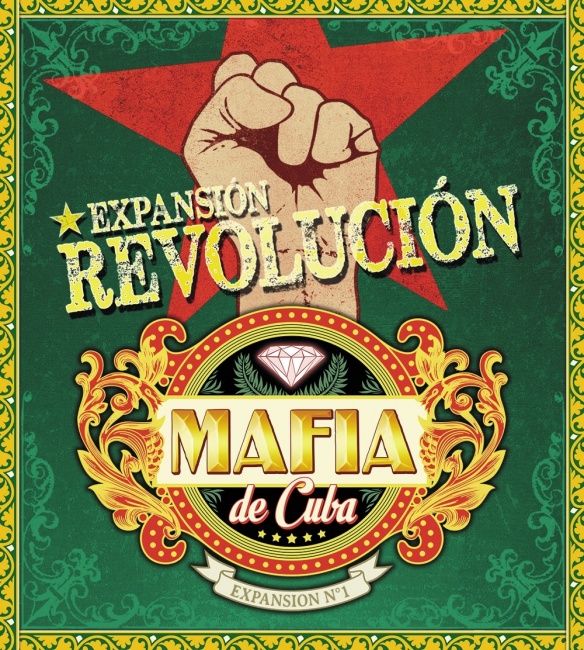 An expansion for
Mafia de Cuba
will also be released. The
Expansion Revolucion
adds new characters and secret agendas for every player, and a fake diamond to add another layer of intrigue. The expansion includes 6 character tokens, 1 fake diamond, and a sticker to update the game aid from the basic game. MSRP is $19.99. Both are scheduled to release at the end of August.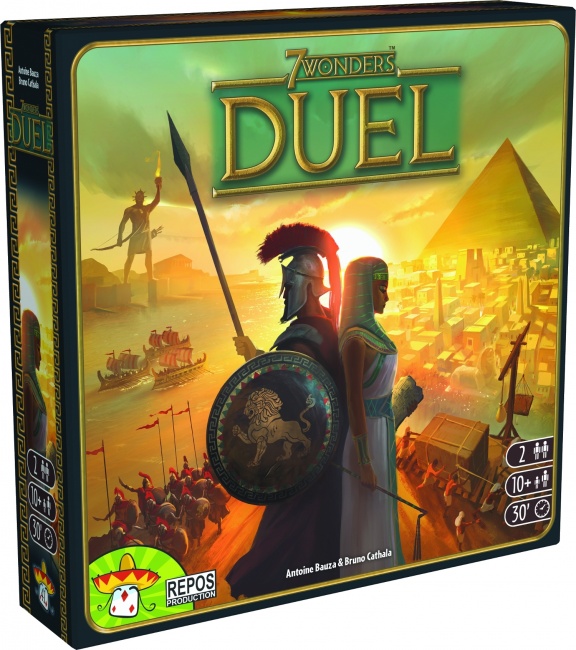 The game
7 Wonders
has been a huge popular and critical success, and now
7 Wonders: Duel
converts the game play of the original for one-on-one play. Two new victory conditions are also added to the game, forcing players to carefully watch their opponent's actions. The game includes game board, 85 game cards, tokens, pawn, coins, and score book. The game is for 2 players, ages 10 and up, and plays in about 30 minutes. MSRP is $29.99.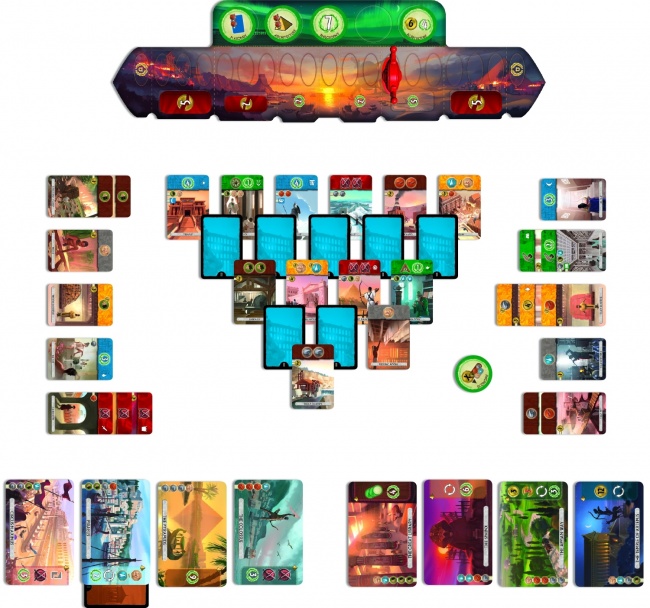 The game was announced back in May, along with Asmodee's Gen Con releases (see "
Asmodee's Dragon Game 'Ryu'
"). Originally planned for an October release, it will now debut at Spiel at Essen and release in November.
(Click for larger view.)
In
Discoveries: The Journals of Lewis & Clark
, players take command of expeditions into the American West, plotting routes to the Pacific and interacting with the native tribes, while trying to record the most "exciting" journey. The game uses a dice-based mechanic, with players using combinations of dice to complete their goals or steal glory from their opponents. The game includes 30 special dice, 55 game cards, and 4 player boards. The game is for 2 - 4 players, ages 14 and up, and plays in about an hour. MSRP is $39.99.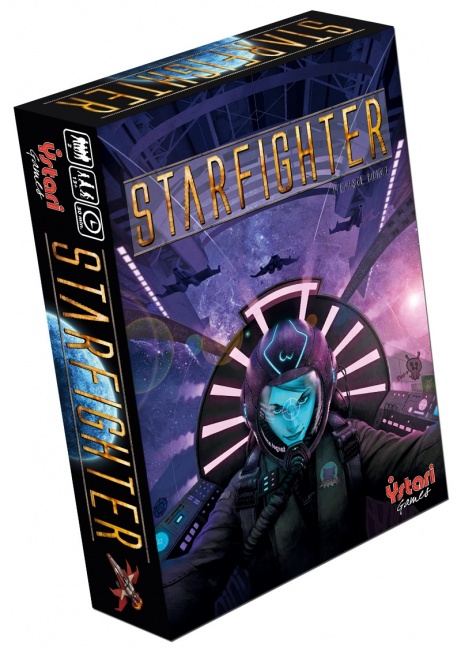 Starfighter
was produced in partnership with Ystari Games. In this game of strategic space battle, two players compete to control valuable lunar minerals, using their hand of cards to attack the enemy while defending their own ship. The box includes 3 Cruiser boards, 100 Squadron cards, damage and armor tokens, and an initiative pawn.
Starfighter is for 2 players, ages 13 and up, and plays in half an hour. MSRP is $29.99.
Asmodee will also release a new game based on the classic children's book The Little Prince later this year (see "Asmodee's 'The Little Prince' Board Game").