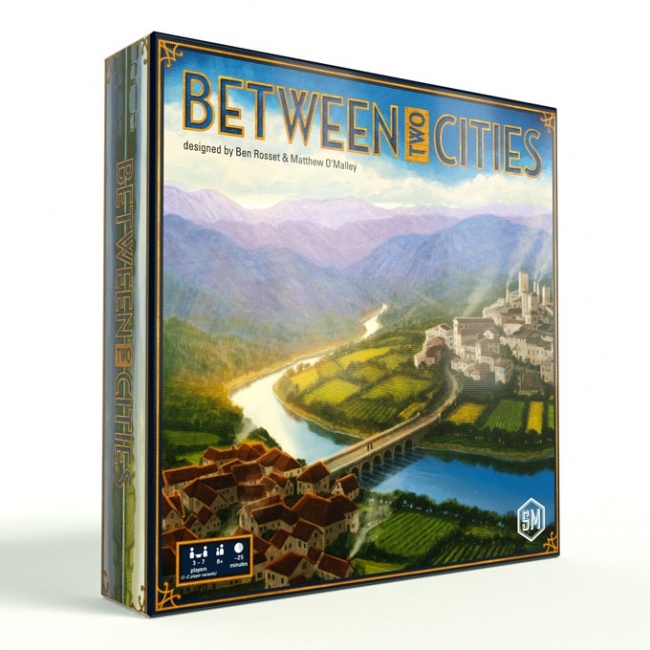 Stonemaier Games will release its new tile-laying game
Between Two Cities,
designed by Matthew O'Malley and Ben Rosset (
Brew Crafters
) to the hobby trade in November.
In Between Two Cities, players build cities using the familiar method of playing building tiles. But in this game, each player must work together with their two neighbors to build two cities. At the end of the game, they score points only for the lower valued of their two cities. To keep the game moving quickly, Between Two Cities uses a simultaneous drafting mechanic to control the distribution of the building tiles.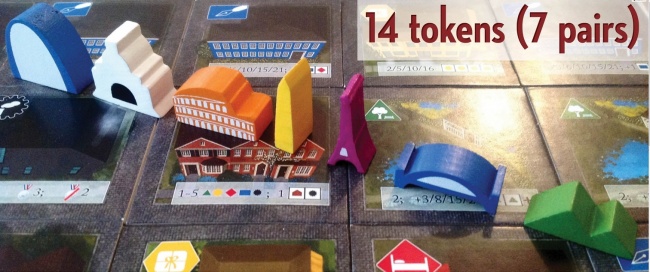 The retail version includes 108 building tiles, 24 duplex tiles, 7 pairs of city tokens, a scoreboard, 7 reference cards, 23 "Automa" cards for playing solo, and 15 seating randomizer cards. It includes separate rulebooks for the main game and the solo game.
Between Two Cities is playable by 1 - 7 players, and plays in about 25 minutes. MSRP is $ 33.00.
Like its two earlier titles, Viticulture and Euphoria (see "'Euphoria: Build a Better Dystopia'"), Stonemaier used Kickstarter to fund Between Two Cities, attracting a total of $221,265 from 5,287 backers (an average of $41.85/backer).