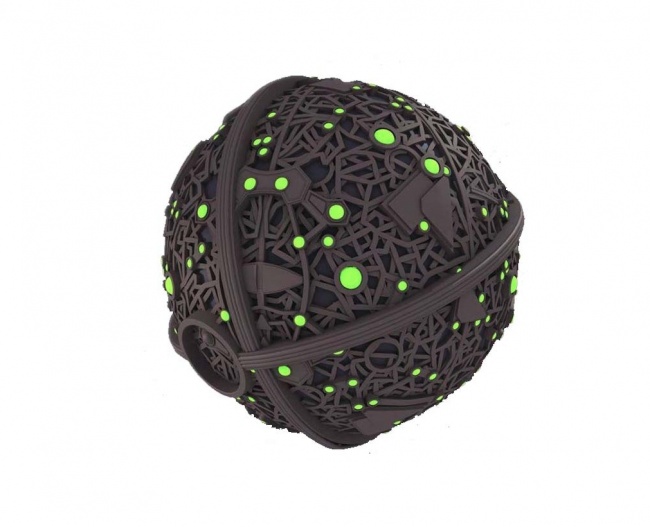 The six races of the Xindi, which appeared on
Star Trek: Enterprise,
are invading
Star Trek: Attack Wing
with the
Weapon Zero Premium Figure
in December.
(Click image for larger view.)
The spherical miniature measures 4" in diameter, and comes with ship cards, tokens and more. MSRP is $39.99.
The Weapon Zero Premium Figure will arrive the same month as Attack Wing Wave 21 (New Expansions for 'Star Trek: Attack Wing'"). WizKids has already announced additional expansions through April (see "'Star Trek: Attack Wing' April Expansions").