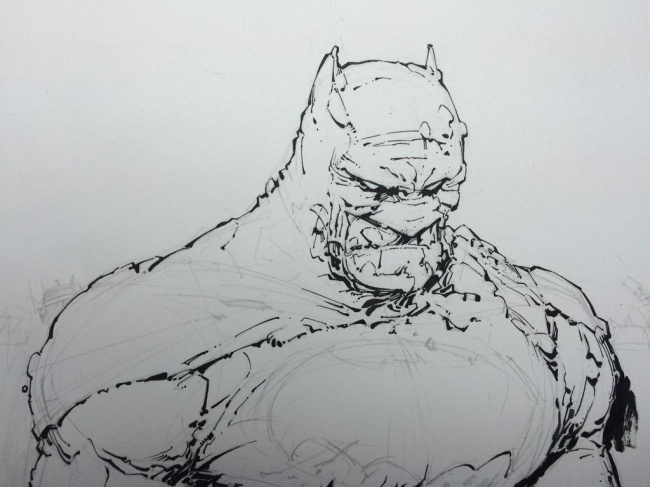 New York Comic Con News:
Batman
writer Scott Snyder revealed at his spotlight panel that artist Greg Capullo, who has been drawing DC Comics' flagship
Batman
title since the "New 52" revolution (with the exception of a couple of guest shots by other artists), will be taking a "short break" from the series starting next Spring after issue #51 is released.
Snyder said that Capullo was going to be working "on a short project with Mark Millar," but he certainly gave the impression that Capullo would return to Batman, which has been DC's bestselling title since Snyder and Capullo took it over at the start of the "New 52" revolution in September of 2011 (see "Top 300 Comics—August 2015"). So far DC has not announced who will be filling in for Capullo.