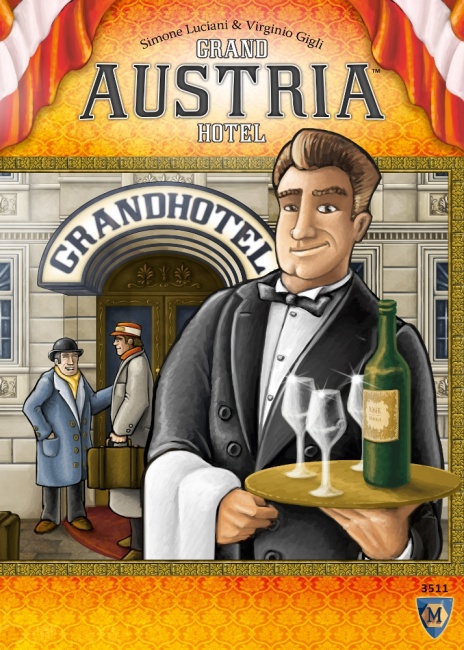 Mayfair Games has announced two new board games:
Grand Austria Hotel
and
Hengist
. Both games have tentative release dates of December 1.
Designed by Simone Luciani (Tzolk'in, The Voyages of Marco Polo) and Virginio Gigli (Leonardo da Vinci), with art by Klemens Franz ( Agricola, Le Havre, Caverna), Grand Austria Hotel is an area control /set collection game set at the beginning of the 20th Century in Vienna. Players are aspiring hoteliers, who attempt to expand their hotels while also serving the current guests. Guests require food and drink. As the hotel expands, players will need to hire additional staff. Players must also pay homage to the emperor, or risk falling into disgrace.
The box contains: an action board, a game board, 4 hotel boards, 56 guest guards, 12 politics cards, 48 staff cards, 84 double-sided room tiles (in 3 colors), 4 overview cards, 9 turn order tiles, 14 dice, 24 wooden disks (in 4 colors), a wooden round marker, 120 dishes (wooden cubes -30 each of 4 colors), 12 emperor tiles, a dustbin, 4 victory point markers and a rule book.
The game is for 2 - 4 players, ages 10 and up, and plays in 45 – 60 minutes. MSRP is $60.00.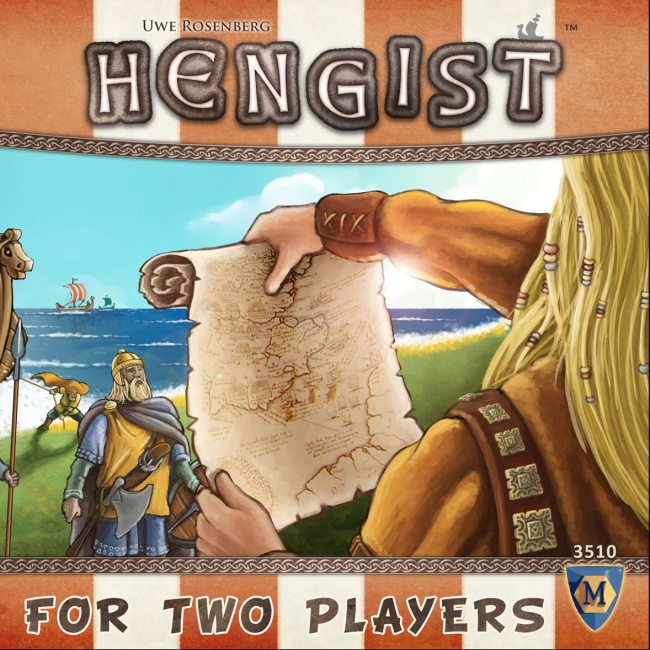 Hengist
is designed by Uwe Rosenberg (
Agricola, Caverna, Bohnanza
), with art by Klemens Franz. In this two player historical game, players take the role of two Saxon brothers, Hengist and Horsa, who had been tasked by their chieftain to defend Britain. However, the chieftain doesn't pay enough, so the brothers decide to pillage the towns, villages, monasteries, and estates along the coast to see who can gain the most fame and fortune. A modular board helps make each game unique as players vie for treasure in this area movement and hand management game.
The box contains:3 bay boards, 1 keelboat , 6 loot troops , 12 route tiles, 30 treasure tiles , 3 shield tiles, 60 cards, and a rule book.
The game is for 2 players, ages 7 and up, and plays in 20 minutes. MSRP is $28.00.