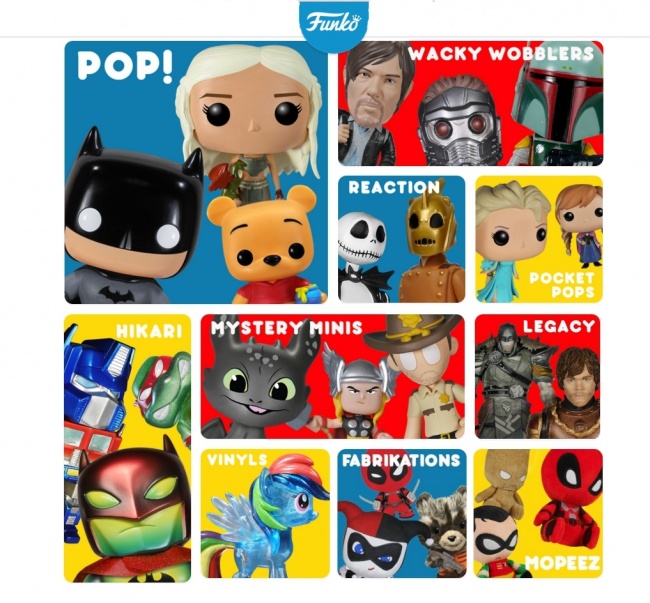 ACON Investments, LLC announced it has acquired licensed toy maker Funko, LLC from Fundamental Capital, LLC. Funko appears to be the first geek culture acquisition for private equity fund ACON, which manages over $4 billion in assets.
Located in Everett, Washington, Funko is one of the nation's largest providers of licensed pop culture products, including its unique, stylized Pop! Vinyl figures, Wacky Wobblers, Reaction retro action figures, Mopeez, Mystery Minis and other lines. The company has an expansive library of over 250 licensed properties and relationships with more than 100 studios/content providers.
Funko will continue to be headed by CEO Brian Mariotti and other current senior management (who retain "meaningful" equity stakes) with former owner Fundamental Capital retaining a board seat and minority ownership stake in the business. Terms of the transaction were not disclosed.
"We are excited to be partnering with Brian and the entire Funko team," said Ken Brotman, Founding Partner of ACON. "Funko has established itself as a fore-runner in the pop culture space and we look forward to building value in a business that is very well positioned for continued growth."
"The growth Funko experienced following our partnership with Fundamental Capital has been spectacular," said Brian Mariotti. "Now we're ready to take Funko to the next level and I look forward to partnering with ACON and benefiting from their experience to help us get there."