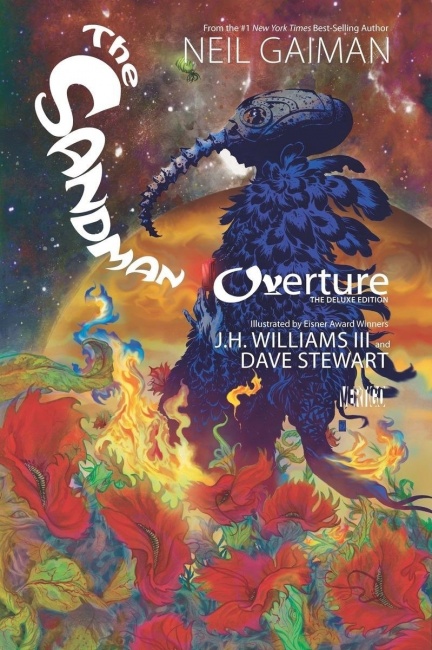 Update: One day after we posted Amazon's year-to-date list, the company released their final list for 2015, which is now here. Some titles previously on the list were removed, others were added.
Amazon's editors have picked its 20 best graphic novels of 2015. The list includes its Editors' Picks for best graphic novels in current bestselling order. It includes a mix of superhero, manga, and author titles, with their position on the list indicating that author titles are among their top sellers. This skew is similar to what we saw in the new Amazon brick and mortar stores (see "ICv2 Visits the Amazon Brick and Mortar Store"). One of the children's lists also included some graphic novels.
The Sandman: Overture Deluxe Edition by by Neil Gaiman and JH Williams III (Vertigo)
Star Wars: The Original Marvel Years Omnibus Volume 1 by Roy Thomas and Howard Chaykin (Marvel)
The Multiversity Deluxe Edition by Grant Morrison and Frank Quitely (DC Comics)
One-Punch Man, Vol. 1 by ONE and Yusuke Murata (VIZ Media)
The Arab of the Future: A Childhood in the Middle East, 1978-1984: A Graphic Memoir by Riad Sattouf (Metropolitan Books)
Bitch Planet, Vol. 1: Extraordinary Machine by by Kelly Sue DeConnick and Valentine De Landro (Image Comics)
Nimona by Noelle Stevenson (HarperTeen)
Wytches Volume 1 by by Scott Snyder and Scott Jock (Image Comics)
Step Aside, Pops: A Hark! A Vagrant Collection by Kate Beaton (Drawn & Quarterly)
Fables Vol. 22: Farewell by Bill Willingham and Mark Buckingham (Veritgo)
Hawkeye Volume 4: Rio Bravo by Matt Fraction and Francesco Francavilla (Marvel)
Batgirl Vol. 1: The Batgirl of Burnside by Brenden Fletcher and Cameron Stewart (DC Comics)
Gotham Academy Vol. 1: Welcome to Gotham Academy by Becky Cloonan and Brenden Fletcher (DC Comics)
The Complete Eightball 1-18 by Daniel Clowes (Fantagraphics)
The Autumnlands Volume 1: Tooth and Claw by Kurt Busiek and Ben Dewey (Image Comics)
Black Widow Volume 2: The Tightly Tangled Web by Nathan Edmondson and Phil Noto
Deadpool Volume 7: Axis by Brian Posehn and Gerry Duggan (Marvel)
The Story of My Tits by Jennifer Hayden (Top Shelf)
The New Deal by Jonathan Case (Dark Horse)
Transformers Vs G.I. Joe Volume 1 by Tom Scioli and John Barber (IDW)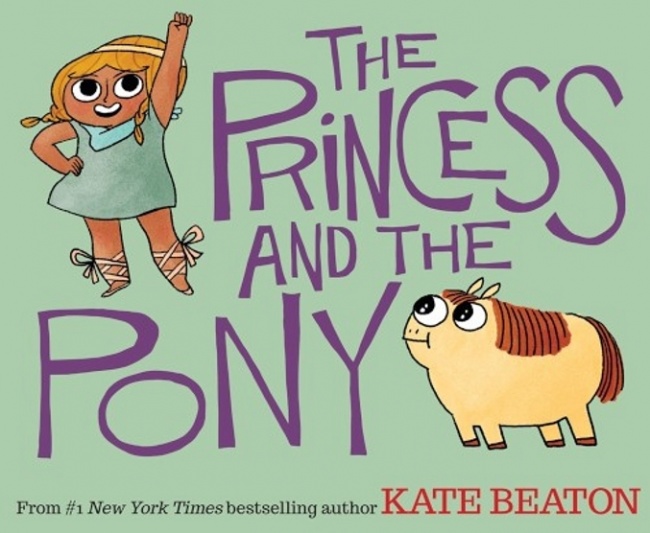 On the Children's Books Lists there were several graphic novel titles.
Top 20 Children's Books:
The Marvels by Brian Setznick (Scholastic Press)
*also appeared on Best Books Ages 9 -12
Best Books Ages 9 -12:
Roller Girl by Victoria Jamieson (Dial Books)
Baba Yaga's Assistant by Marika McCoola and Emily Carroll (Candlewick)
Ages 6 – 8:
The Princess and the Pony by Kate Beaton (Arthur A. Levine Books)
Last year's list can be seen here: "Amazon's Best Graphic Novels--2014."