First Second Books has announced its Spring/Summer 2016 publishing line-up, which includes titles from Lucy Knisley, Gene Luen Yang, Ben Hatke, Greg Cook, and James Sturm among others.
Lucky Knisley, the creator of 2013's Relish, will release another autobiographical graphic novel: Something New: Tales From a Makeshift Bride. In it, Knisley tackles family expectations, gender stereotypes, scheduling chaos, feminism and other wedding issues. The 304-page trade paperback will release on May 3 and has an MSRP of $19.99.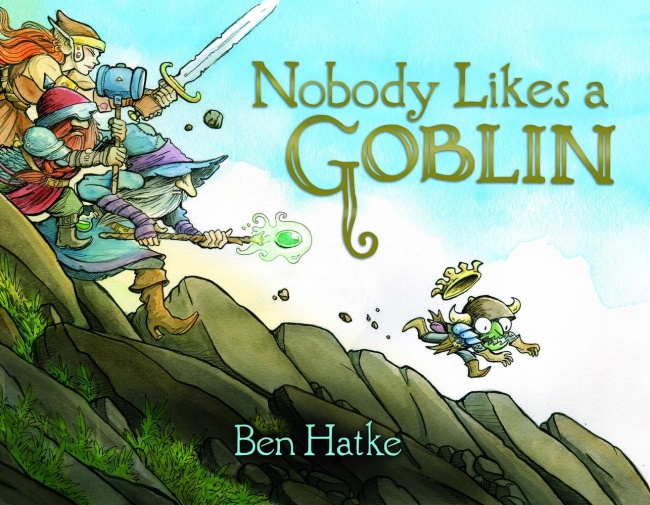 Ben Hatke, author of
Julia's House of Lost Creatures
and the
Zita the Spacegirl
series, now offers the humorous fantasy adventure
Nobody Likes a Goblin.
The cheerful Goblin's dungeon life with his friend Skeleton is disrupted by some "heroic" adventurers that steal the treasure and Skeleton! Now Goblin must go find his friend, but that means dealing with the outside world. The 40-page hardcover releases on June 7 and has an MSRP of $17.99.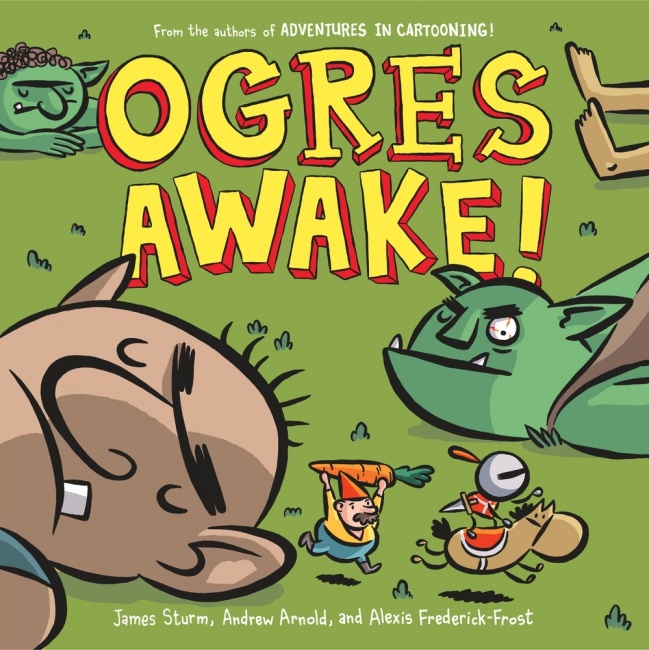 Ogres Awake!
is the third picture book spin-off of
Adventures in Cartooning
by James Sturm, Andrew Arnold and Alexis Frederickfrost. The knight and her horse have found five huge ogres asleep on her doorstep, and she must find a way to defeat them without using violence. The 40-page hardcover will release on July 12, and has an MSRP of $14.99.
(Click any image for larger view.)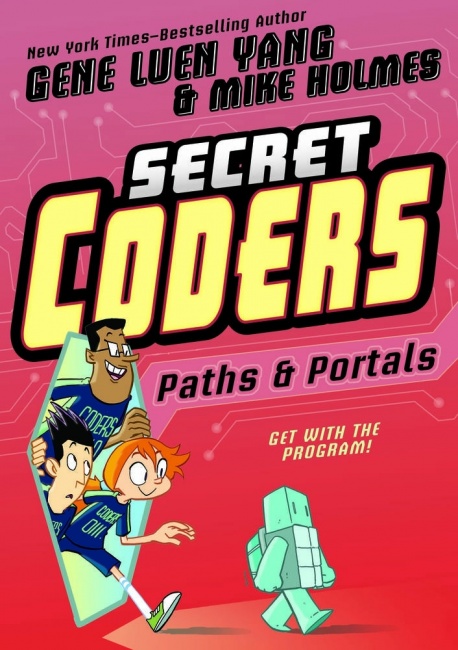 First Second will release the second book in Gene Luen Yang and Mike Holmes'
Secret Coders
series (see "
Interview with Mark Siegel, Part 3
") in August.
Paths & Portals
will continue to teach kids about how computer coding works, with the help of some fun robots. The 96-page trade paperback will release on August 30 and has an MSRP of $10.99.
In July, the latest volume in Bastien Vives, Michael Sanlaville, and Balak's Last Man series, The Order, will release. The fighting duo of Marianne and Adrian will duke it out in the ring against both foes and friends in Paxtown. But then members of a mysterious organization, who have supernatural powers, arrive in town. The 208-page trade paperback has an MSRP of $9.99
Greg Cook's
Friends is Friends
is a tragicomedy fable for adults about the meaning of friendship, which isn't always easy, starring a pig and a hobo elephant. The 192-page hardcover has an MSRP of $19.99. Release is planned for August 16.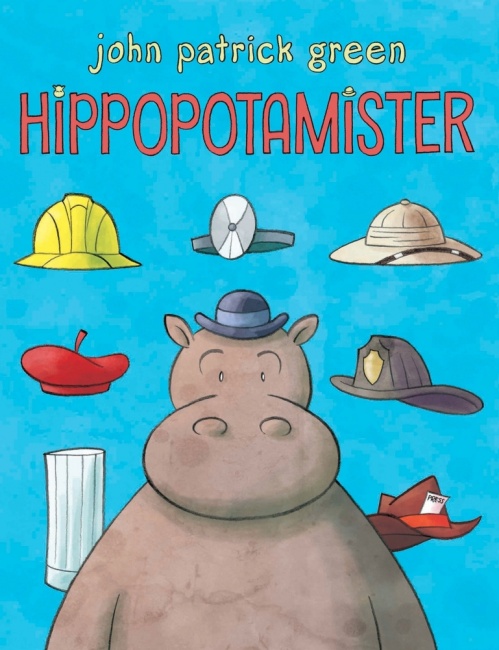 Other titles arriving in 2016 include John Patrick Green's
Hippopotamiste
r (May), Eric Orchard's
Bera the One-Headed Troll
(August), and the science comics
Dinosaurs
(May) and
Coral Reefs
(May.)