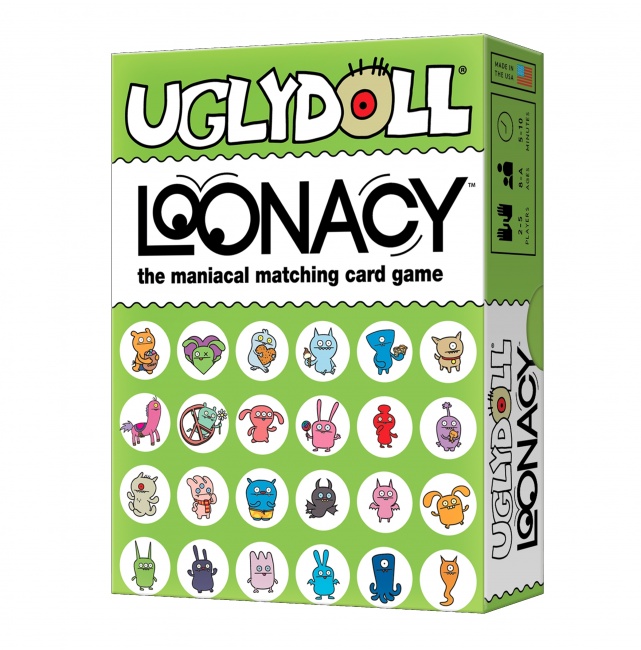 Pretty Ugly, LLC and Looney Labs have announced a partnership to release a licensed
Uglydoll
version of the fast-paced matching game
Loonacy
releasing on April 15.
The new Uglydoll Loonacy will challenge players to be the first to empty their hand of seven cards by matching one of two images on the cards in the open piles before them. The images will feature popular Uglydoll characters Babo, OX, Wage, Ice-Bat and more.
The game is for 2 -5 players, ages 8 and up, and plays in 5 -10 minutes. MSRP is $15.00.
The Uglydoll brand was founded in 2002, and the unique characters have appeared in a variety of books, graphic novels (see "Review: 'Uglydoll: Goin' Places!' TP"), apparel, and licensed toy mash-ups (see "'Uglydolls' a la DC" and "'Star Trek Uglydolls'").