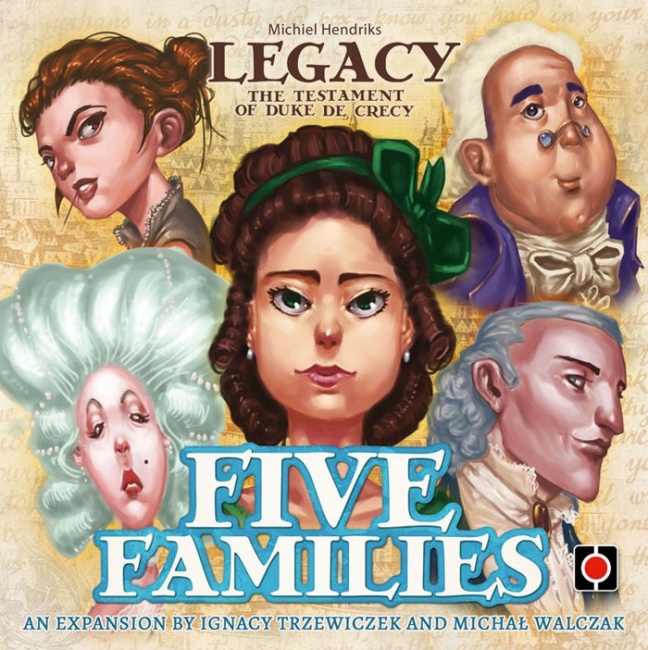 Portal Games has announced new expansion sets for two of its boardgames:
Five Families
for
Legacy: The Testament of Duke de Crecy
and
Hunters
for
Theseus: The Dark Orbit.
Legacy: Five Families
offers new characters and traits to Portal's game of power brokering in pre-revolutionary France. The expansion also introduces a new resource in the game, called Favor, which can be used to purchase a variety of new actions in the game, new Patrons that provide new ways to score points, and Birth Events.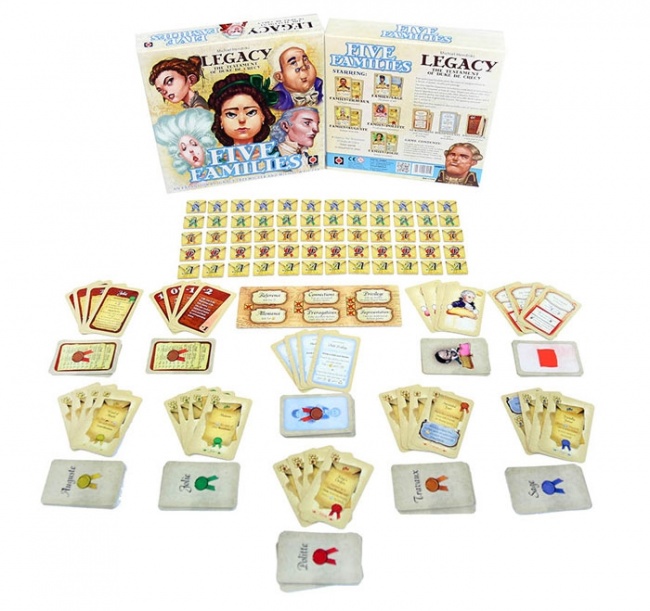 The
Five Families
expansion was designed by Ignacy Trzewiczek and Michal Walczak. It requires the base game to play. The expansion set includes 105 cards, a game board, and 60 Favor tokens. MSRP is $25.00. Specific release date was not announced.
(Click any image for larger view.)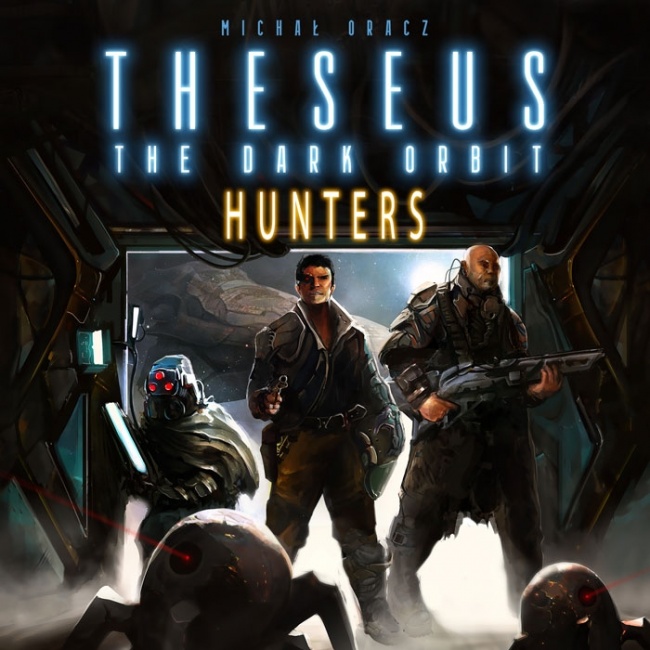 Theseus: Hunters
will be the second expansion for
Theseus
, adding another faction for players to use called Hunters. Hunters use stealth and trickery to overcome their foes, stealing resources from other factions and hacking their systems to maximize their own cards. The Hunters can also leave the space station to hide in their own capsule. The game is designed by Michal Oracz and Andrzej Sosnowski.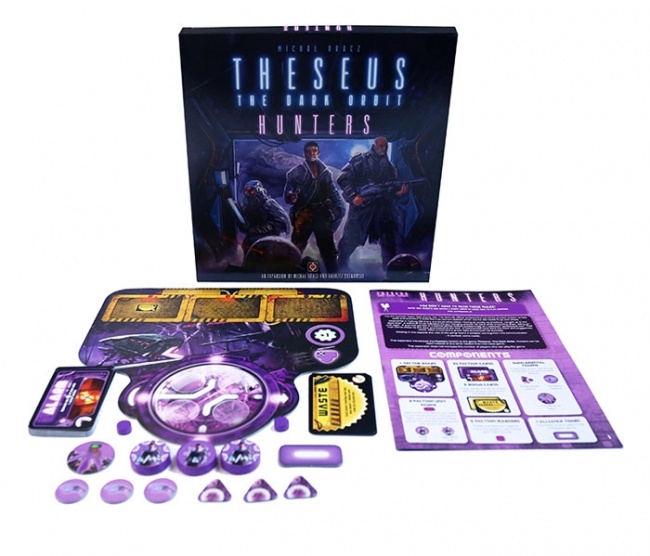 This expansion includes a new Sector board, Hunters unit pawns, faction marker, cards, and tokens. The base game is required to use this expansion. MSRP is $19.00. Specific release date was not announced.
The first expansion,
Bots
was released along with the basic game earlier this year (see "
'Imperial Settlers' Expansion, 'Neuroshima Hex' Returns, More
"
).