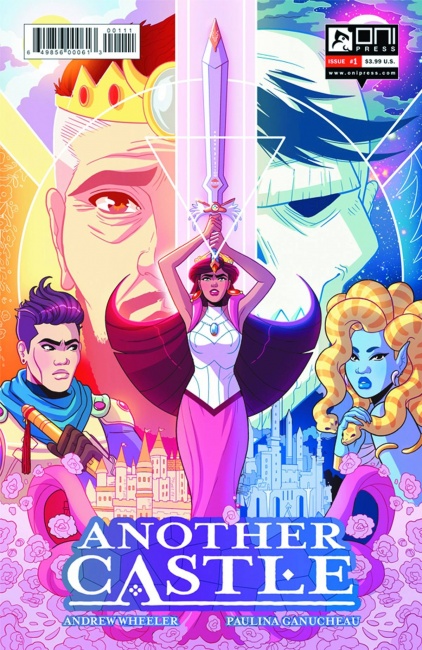 Oni Press will launch the new all-ages series Another Castle, which features artwork by Zodiac Starforce artist Paulina Ganucheau (see "Exclusive Preview: 'Zodiac Starforce' by Kevin Panetta & Paulina Ganucheau"), on March 2.

Written by first-time comics writer Andrew Wheeler, the series is illustrated by Ganucheau (Zodiac Starforce, Bravest Warriors, TMNT: New Animated Adventures). The first issue will have main cover by Ganucheau and a variant cover by Irene Koh (Batgirl: Origins).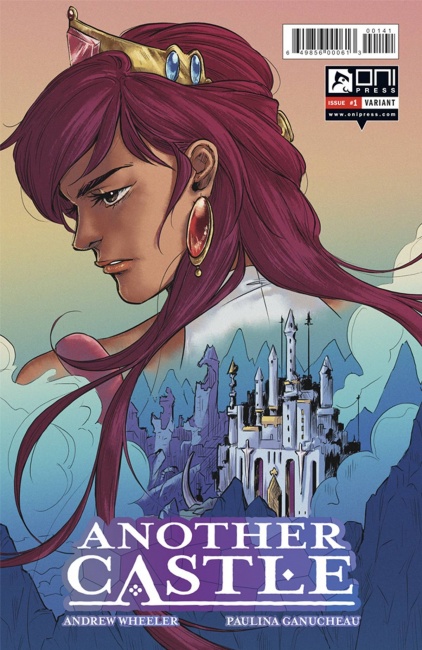 The story follows Princess Misty of Beldora, who is captured by the evil ruler of a neighboring kingdom of Grimoire. He plans to marry her and enslave her kingdom. Misty bands together with the citizens of Grimoire (and a bumbling prince) to free herself and protect her kingdom from the evil villain.