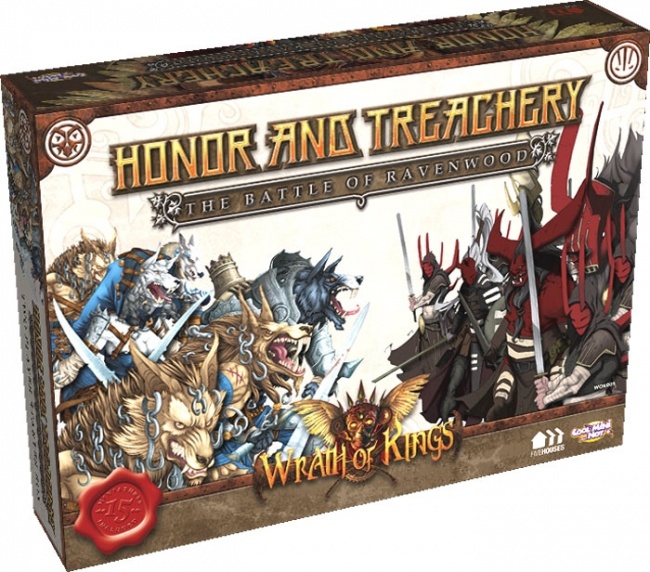 CoolMiniOrNot plans to release
Honor and Treachery: The Battle of Ravenwood
, a two player starter set for its tabletop miniatures game
Wrath of Kings
on March 12, 2016.
The new starter set will include everything two players need to begin playing
Wrath of Kings
, with miniatures representing warriors of the Goritsi and Naiser factions, terrain pieces, unit cards, and a quick start rulebook. This set is intended for new players, with easy-to-learn rules and balanced starting forces.
Honor and Treachery: The Battle for Ravenwood 2-Player Starter Box
will include 15 unpainted minis, dice, rules, cards, and terrain templates, all compatible with other
Wrath of Kings
products. MSRP $59.99.
Wrath of Kings
was released in early 2014 following a very successful Kickstarter campaign (see "
$700K For 'Wrath of Kings'
").
See the Gallery below for images of miniatures from The Battle of Ravenwood.