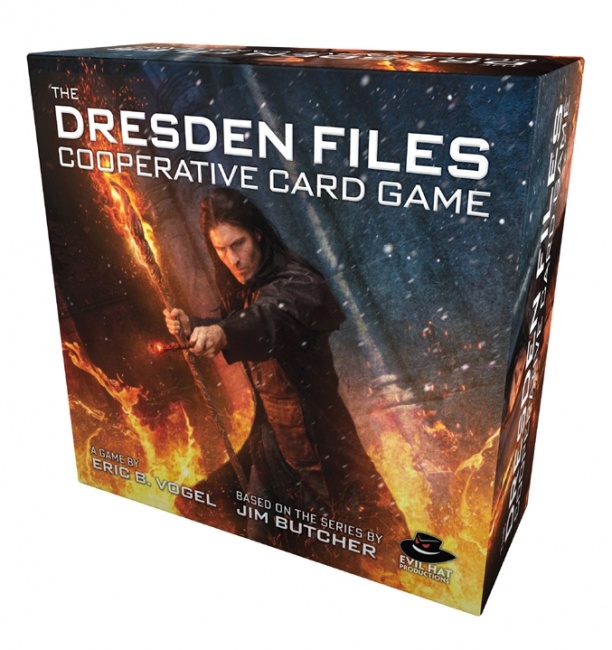 Evil Hat Productions has released exclusive images to ICv2 of the upcoming
The Dresden Files Cooperative Card Game
, including several never-before-seen elements of the game.
(Click either image for larger view.)
The Dresden Files Cooperative Card Game was designed by Eric B. Vogel (Cambria, Zeppelin Attack!), and is a cooperative game where players take on the roles of Harry Dresden and his allies, working together to take on the cases of the best-selling Dresden Files novels by Jim Butcher (see "Cooperative Card Game for 'The Dresden Files'"). Combining characters and elements from the books, players can take approaches on cases in ways never explored in print, work to overcome adversaries in new and unique ways, and try out random scenarios through the Side Jobs mechanic (based on the short story collection of the same name).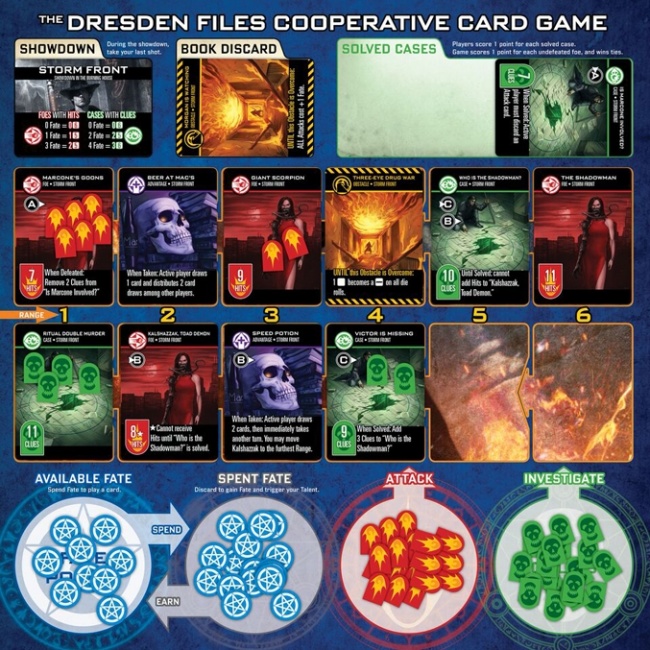 The base game will focus on the first five novels and five major protagonists. According to Evil Hat, designs are underway for expansions featuring more characters and novels. A Kickstarter to fund the game is planned for early Spring 2016.The projected MSRP will be $39.99.