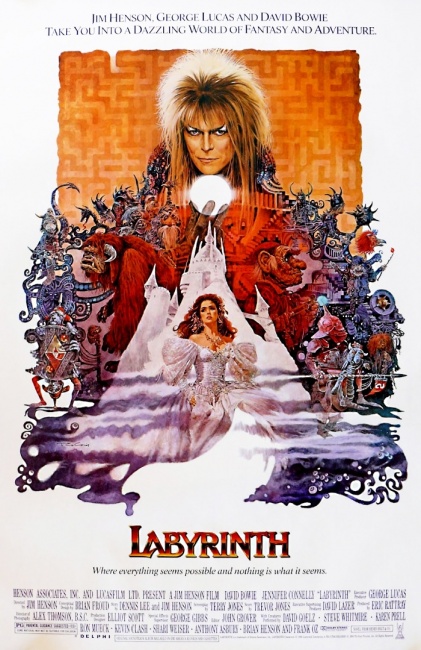 A sequel is in the works for Jim Henson's 1980s fantasy film
Labyrinth.
Sony's TriStar has announced a deal with The Jim Henson Co. to produce a new film, THR is reporting. Nicole Perlman, who co-wrote Guardians of the Galaxy, and is currently working on Marvel's Captain Marvel script (see "'Captain Marvel' Writers Announced"), has been hired to write the script.
Perlman took to Twitter this weekend to clarify that the THR report of the film being a "reboot" was incorrect, that the film will be a sequel.
Lisa Henson of The Henson Co. will produce, with Nicole Brown of TriStar overseeing the project.
Released in 1986, Labyrinth was directed by Jim Henson and produced by George Lucas, based on a script by Terry Jones. The film starred David Bowie as Jareth the Goblin King and Jennifer Connelly as Sarah Williams.