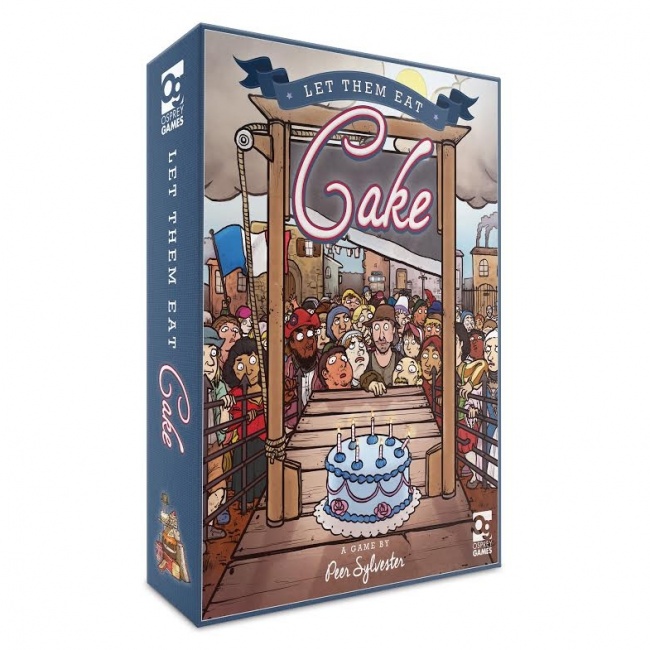 Osprey Games has announced that it will release Let Them Eat Cake from game designer Peer Sylvester (The King is Dead). Osprey plans to release the game in August and have it available at GenCon.

In the game, players take the role of the French Revolutionary Committee deciding how to apportion Marie Antoinette's leftover cake. The game is a fast-paced, whimsical game with alliance-forming, with appeal for experienced gamers and novices alike.

It includes 117 cards and a punchboard guillotine illustrated by Lauren Dawson (Secret Santa), 18 plastic pawns, and a rulebook. MSRP will be $27.00.

After GenCon, Osprey plans to re-release Escape from Colditz, a WWII prison escape game first printed in 1973 (see "'Escape from Colditz' 75th Anniversary Edition").