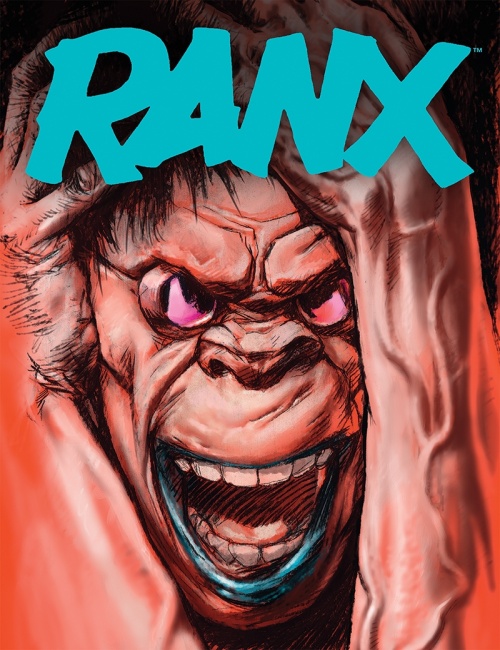 Dark Horse will release
Ranx
, a collection of all of the stories featuring the character (originally published as RanXerox), written by Stefano Tamburini with art by Tanino Liberatore, on November 9. The 9" x 12" hardcover will collect seven stories created from 1978 to 1993.
Heavy Metal published the stories in English in serial form, beginning in 1983. Catalan released two English language graphic novel hardcovers in 1984, and Heavy Metal released three trade paperback collections in 2002-2003.
The new Dark Horse volume will be the first time all the stories have been released in English in a single volume. The stories, full of "sex, carnage, and destruction" as the publisher puts it, star Ranx, a science fiction antihero that combines photocopier parts and ultraviolence.