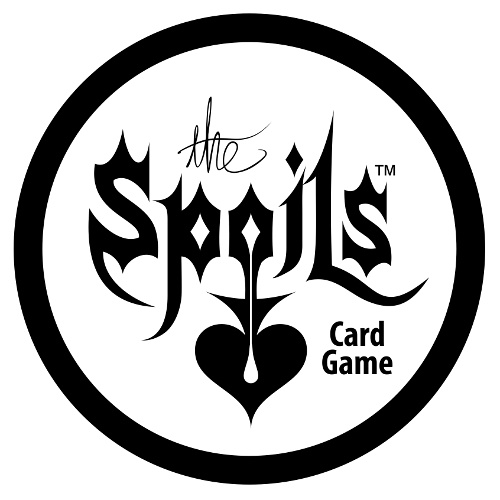 Arcane Tinmen will release two new expansions for its long-running trading card game
The Spoils
:
Ungodly Mess
in the spring, and the tentatively-named
Deckade of Decadence
in the summer.
Ungodly Mess
will be the final set in the
Unlikely Heroes Cycle
, which began in late 2013 with
Shade of the Devoured Emperor
. The concluding set will include a total of 150 cards, with 56 commons, 44 uncommons, 40 rares, and 10 uber rares.
Ungodly Mess
will be sold in 24-piece booster displays, and every 14-card booster will include a foil card. MSRP is $4 per booster.
Later this summer, the
Deckade of Decadence Cube and Core
set will be released, marking the beginning of the new
Revenant Cycle
. This Cube Set is designed as a stand-alone launching point for eight player draft leagues as well, and provides the core cards for the next round of expansions.
Deckade of Decadence
will include 428 cards, featuring 156 all-new cards. MSRP is $39.99 per box.
Last November, Arcane Tinmen launched a new OP program to support the game, called "The Victors" (see "
New 'Victors' OP Program for 'The Spoils'
"
).