Pokemon USA has announced two more releases for their popular
Pokemon TCG
this June.
Coming first is Mythical Pokemon Collection – Manaphy. This collection focuses on rare and mysterious Mythical Pokemon like Manaphy. This whimsical pocket monster comes in 24 Collections per master carton. It includes a never-before-seen foil promo card featuring Manaphy, a Manaphy collector's pin, 2 Pokemon TCG: Generations booster packs, and a code card for Pokemon TCG Online. MSRP is $12.99 per collection. It releases in stores June 1.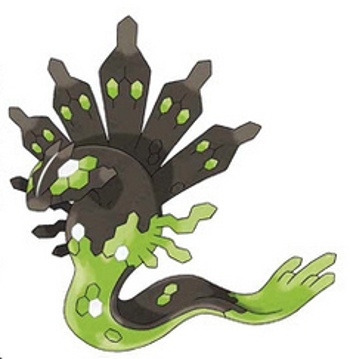 Following, later that month, is
Zygarde Collection
, focusing on the battle powers of Order Pokemon Zygarde, in its many forms. It comes 12 Collections to a master carton. The Collection includes a sculpted figure of Zygarde Complete, a never-before-seen foil promo Zygarde, four
Pokemon TCG
booster packs, and a code card for
Pokemon TCG Online
. MSRP is $19.99. It releases June 15.
The Pokemon TCG releases due for May are particularly extensive, including blisters, tins, and more (see "'Pokemon' Ups May Releases to Seven").