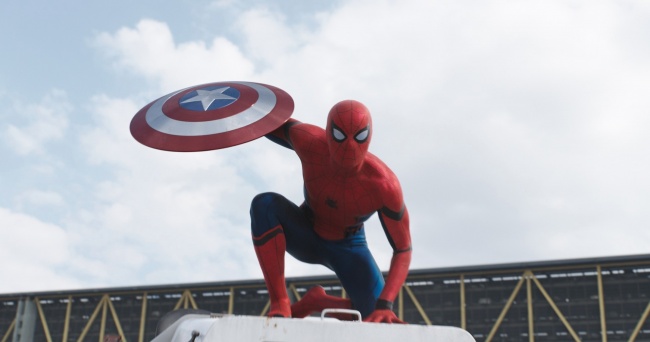 Iron Man will appear in Sony and Marvel's
Spider-Man: Homecoming
, with actor Robert Downey Jr. closing a deal for the film today, according to
The Hollywood Reporter.
Spider-Man star Tom Holland will make his first appearance in the Marvel Cinematic Universe in Captain America: Civil War, taking Iron Man's side in the decisive conflict (see "New 'Captain America: Civil War' Trailer"). Now the landmark character-sharing deal between the two movie rights licensees will swing the other way (see "Sony Finds Its New Spider-Man") with at least one major Marvel-owned character appearing in Sony's next feature. Using the character of Shellhead may be a given, but the well-known actor who portrays him had not been confirmed for the film before now.
Spider-Man: Homecoming has been releasing multiple casting announcements as of late, with plans to start filming in June. Marisa Tomei has been confirmed as Aunt May (see "Marisa Tomei to Play Aunt May"), Tony Revolori (The Grand Budapest Hotel), Laura Harrier (One LIfe to Live), and Zendaya have all been cast in unnamed roles.