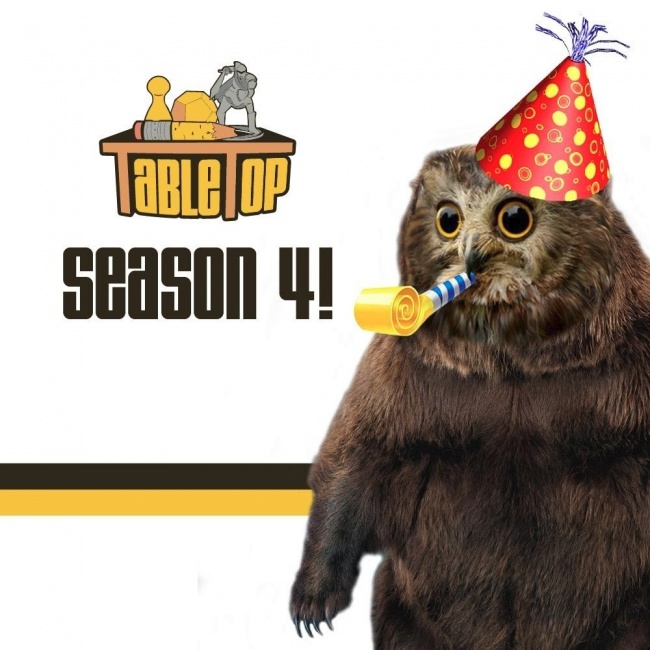 Geek & Sundry's Wil Wheaton, host of the internet series
TableTop
, announced the games that will appear on the series' Season 4. Season 4 was confirmed last summer at Gen Con (
Geek & Sundry Announces 'TableTop' Season 4
").
"This season, I wanted to play games that were accessible to families, indie games, more RPGs, and at least one or two games that broke the rules I usually use to choose games," Wheaton said on his blog. The new season will start filming in a few days, and begin releasing episodes in June or July.
The games include two roleplaying games: Fate Core and Misspent Youth.
The full list includes:
Lanterns (Renegade Game Studio)
Fury of Dracula (Fantasy Flight Games
Mysterium (Asmodee)
Codenames (Czech Games Edition)
FATE Core RPG (Evil Hat)
Dragon Farkle (Z-Man Games)
Flash Point
Harbour (Tasty Minstrel Games)
Eldritch Horror (Fantasy Flight Games)
Star Realms (White Wizard)
Monarch
Star Trek – Five Year Mission (Mayfair Games)
Champions of Midgard (Grey Fox Games)
Steam Park (Iello)
Tiny Epic Galaxies (Gamelyn Games)
Welcome To The Dungeon (Iello)
Misspent Youth RPG (Self-published)
Wheaton also confirmed plans for Titansgrave Season 2, which is in development, with plans to film in a few months, with release planned for fall.