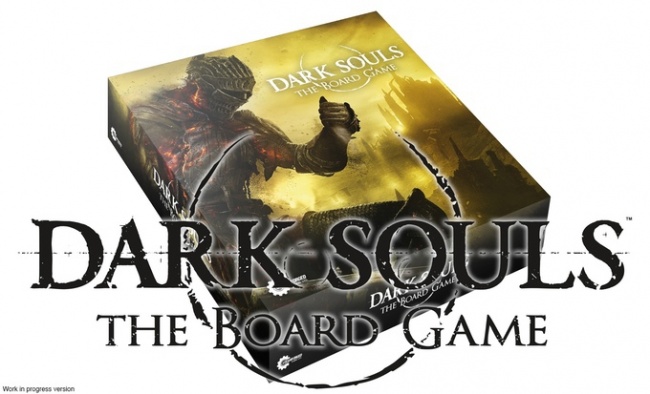 Steamforged Games will release a dungeon-crawl style board game based on the popular Dark Souls computer game series next year.

Dark Souls: The Board Game takes the themes and action from the computer games and translates them into a non-digital format. The game can be played solo or as a cooperative game for up to four players. The players assume the core character classes from the game and fight their way through a randomly-generated battlefield. Along the way, they must build up their characters by collecting improved equipment until they are ready to confront the final boss in a battle to the death.

While the game style is familiar to other dungeon-crawl style boardgames, this title will draw on the unique imagery and themes from the
Dark Souls
computer games, featuring sculpted plastic miniatures representing characters and villains from the digital version.
Dark Souls: The Board Game
does not use pre-generated scenarios, instead creating a random board over the course of the game, using geomorphic terrain tiles.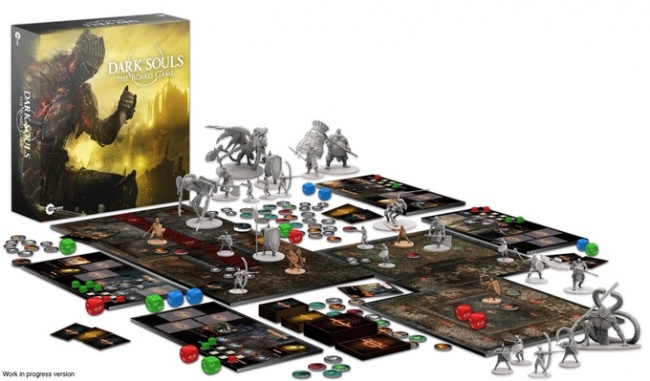 Mechanically, the game will center around a push-your-luck system where the players must decide as they explore whether to press on and risk losing their hard-won equipment, or return to the "bonfire" to rest and recover from wounds at the cost of resetting the dungeon defenders. A card-based "AI" system controls the combat strategies of the bosses, which each boss offering unique tactical challenges to the players.
Dark Souls: The Board Game will include 28 unpainted plastic models, 7 double sided board tiles, 4 character boards, 3 boss dials, 162 cards, 15 dice, and game tokens. MSRP will be likely be around $110.00 based on pledge levels.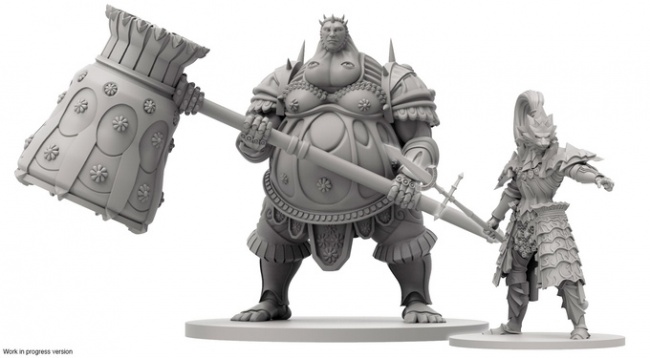 Steamforged is funding production of the game through a Kickstarter campaign that has already attracted more than $2 million in pledged support from over 15,000 backers, with 20 days remaining in the campaign. The campaign does include a retailer backer level. Steamforged expects Kickstarter fulfillment to occur next April, with a release into the trade about four weeks later.
The Dark Souls series has been a solid hit, selling over 2.5 million copies and recently spawning a comic book adaptation (see "Titan Plans 'Dark Souls' Comic Series").