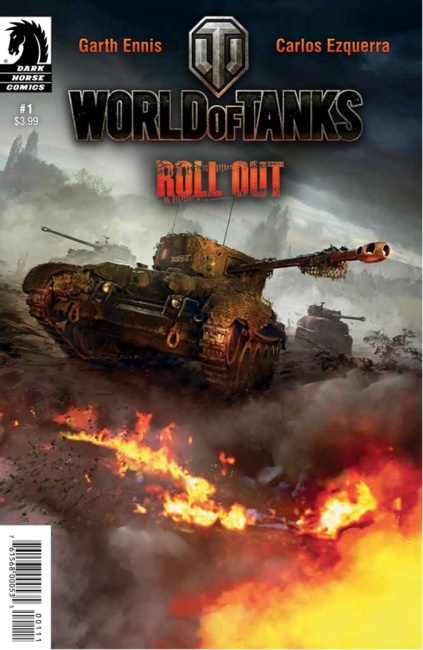 Dark Horse Comics and Wargaming, the online game developer and publisher, have announced a licensing partnership to release the new comic series World of Tanks: Roll Out! this fall.

The five-issue series will be written by Garth Ennis (Preacher, The Punisher, War Stories), with artwork by Carlos Ezquerra (Judge Dredd, Strontium Dog, War Stories Vol. 2). Covers will be illustrated by Isaac Hannaford (HALO: Reach, The Punisher).

The series is set during the summer of 1944, with British and German armored units clashing in post D-Day Normandy. The German Panthers will take on the British Cromwells as they push deeper into France to free it from German control.

World of Tanks is a free massively multiplayer online action game dedicated to armored warfare. The game is available for PC, Xbox One, PS4 and Mobile. Players choose from hundreds of vehicles from a variety of countries and engage in combat which requires teamwork, combat skill and strategy. The game operates on a freemium business model where the game is free to play, but additional options are available for a small premium fee. The game has also been adapted into a deck-building game released by Iello (see "'Splendor,' 'World of Tanks: Rush,' 'Lewis & Clark'").