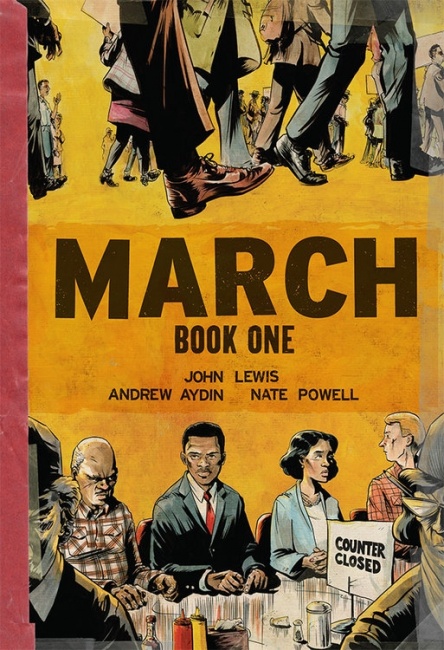 The March trilogy, John Lewis' firsthand account of the Civil Rights movement, has been optioned by Charleston Immersive & Interactive Media Studio (Ci2) for an animated series.

Ci2 plans to produce the animated series as well as develop interactive educational products. The Top Shelf series is penned by Lewis and Andrew Aydin, and illustrated by Nate Powell. March: Book Three will release in August (see "'March: Book Three'").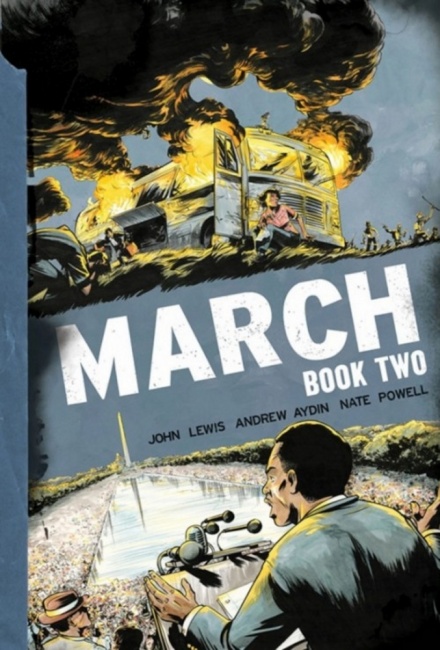 "It is my hope that this project inspires another generation of young people to learn the way of peace, the way of love, the way of nonviolence," said Congressman John Lewis.
"I'm honored and excited to see March grow in this new way," said Andrew Aydin.
March: Book One was published in 2013, became a New York Times bestseller, and received the Robert F. Kennedy Book Award. It also appeared on many 'Best of 2013' lists. The series' second volume, March: Book Two was recently nominated for three Eisner awards (see "The 2016 Eisner Award Nominees").