Dynamite has released covers for some of its key trade paperback and hardcover releases during July and August. Chief among them by virtue of the sales performance of the first volume in the series (see "
First Grumpy Cat Hardcover Pre-Sells Over 100K
") is the YouTube sensation
Grumpy Cat & Pokey
. The adventures of the Internet's cutest curmudgeon and her fun-loving brother have a strong appeal to young readers—and this is one Web-based comic property (see "
Grumpy Cat Comes to Comics
") that parents can read to their kids without worries and still find very entertaining themselves thanks to clever writing by Ben McCool, Elliott Serrano, Ben Fisher, and Royal McGraw, and evocative art from Agnes Garbowska, Steve Uy, Ken Haeser, and Michelle Nguyen. This 104-page
Grumpy Cat & Pokey
hardcover with cover price of $12.99 is due out in July.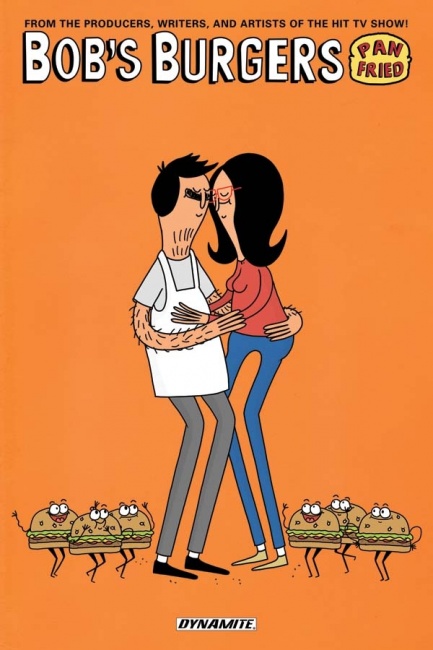 Also out in July, but appealing to teens and older readers, is the
Bob's Burger's: Pan Fried Trade Paperback
($14.99) with plenty of new stories of the Belcher family crafted by Jeff Drake, Brian Hall, Rachel Hastings, Mike Olsen, and Anneliese Waddington with art by Anthony Aguinaldo, Marcelo Benavides, Tom Connor, Mike Guerena, Maggie Harbaugh, Timothy Hopkins, Anthony Imperato, Circus Leveo, Adam Philipps, Hector Reynoso, and Rich Wilkie. Based on the popular animated Fox TV series (see "
Dynamite to Publish Bob's Burgers Comic
"), the
Bob's Burgers
comics capture the spirit of the show and the kinks of its characters.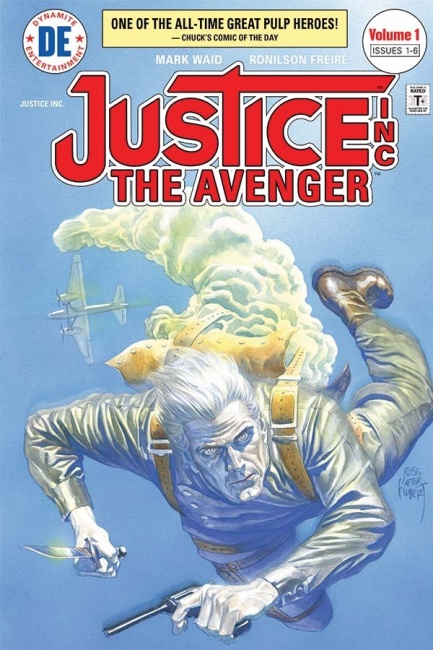 For those who enjoy pure pulp adventure comics, writer Mark Waid and artist Ronilson Freire have created a fascinating saga set in 1940 featuring the millionaire crime fighter and master of disguise Richard Henry Benson (aka The Avenger—see "
Justice Inc.: The Avenger by Mark Waid
"). The full color 152-page Justice Inc.: The
Justice Inc.:
Avenger Trade Paperback
($19.99) features a stunning Alex Ross cover and is slated to debut in mid-July.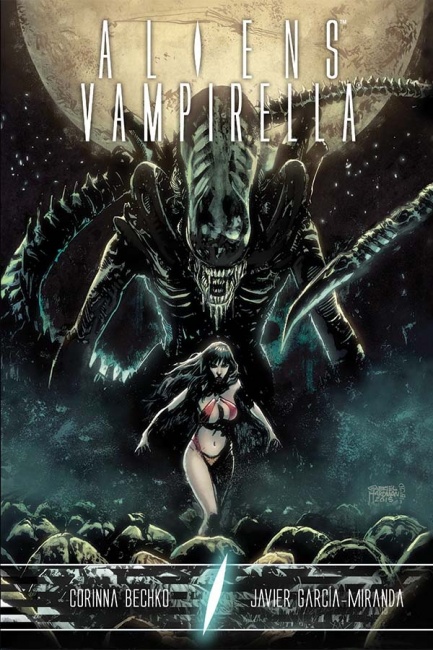 Horror fans are in for a special treat in July with the release of the
Aliens/Vampirella Hardcover
that collects the four-issue Dark Horse/Dynamite crossover that united the two venerable horror franchises in a story written by Corinna Bechko and drawn by Javier Garcia-Miranda (see "
Vampirella Invades the Worlds of Aliens and Army of Darkness
"). The 152-page full color
Aliens/Vampirella Hardcover
is due out on July 27.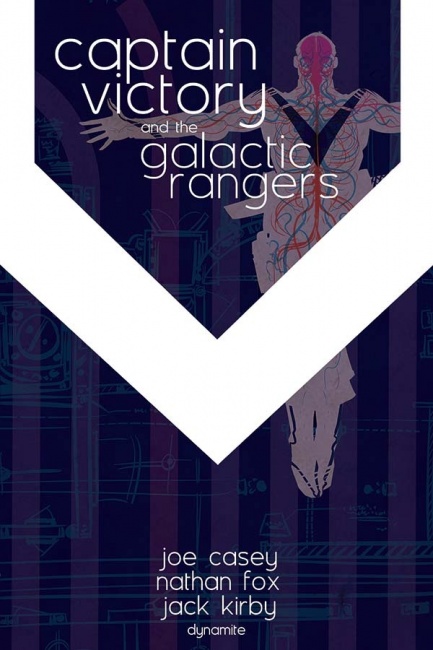 For those who love the work of the comics grandmaster Jack Kirby, the
Captain Victory and the Galactic Rangers Trade Paperback
($19.99), a loving tribute to King Kirby and his Golden Age narrative techniques written by Joe Casey (see "
Captain Victory By Joe Casey
") with art by an array of artists ready and willing to admit Kirby's influence that includes Nathan Fox, Farel Dalrymple, Nick Dragotta, Ulises Farinas, Michel Fiffe, Jim Mahfood, Benjamin Marra, Dan McDaid, Grant Morrison, Jim Rugg, and Connor Willumsen. The 168-page full color volume includes all six issues of the Casey penned miniseries plus 16 pages of never-before-seen bonus material and a new introduction by the author.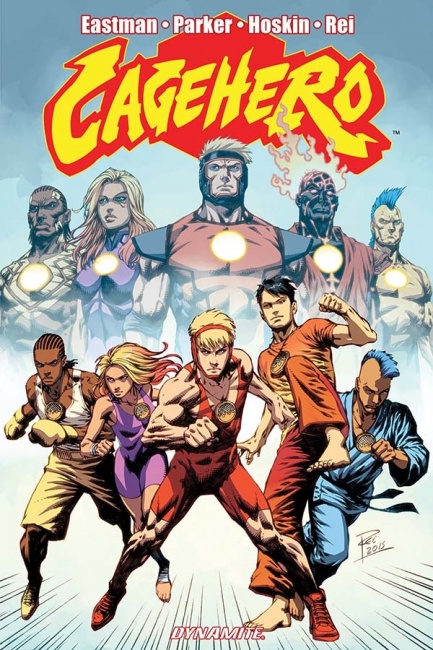 Mixed Martial Arts devotees might want to check out
Cage Hero
($14.99), the saga of a high school wrestler with special skills who battles an evil network known as the Shadow Empire. Kevin Eastman (co-creator of
The Teenage Mutant Ninja Turtles
) handles the writing chores with help from MMA manager Ian Parker and MMA personality Mark Mastrandrea. Bonus materials in the July-shipping volume include character designs by Renalto Rei, and an introduction by Mike Straka, MMA journalist and host of MMA Noise.