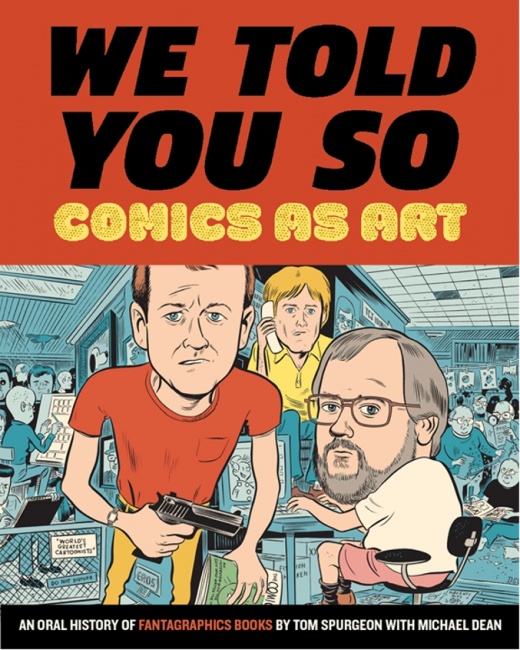 In July, Fantagraphics will release a new oral history of the company by Tom Spurgeon and Michael Dean:
We Told You So: Comics as Art.
The nearly 600-page oral history of Fantagraphics is edited by comics historian and critic Spurgeon and longtime Comics Journal editor Dean. It includes interviews will almost every key player in the company's history including Chris Ware, Art Spiegelman, Harlan Ellison, Jim Shooter, Stan Lee, Dan Clowes, Frank Miller, Peter Bagge, Jaime Hernandez, Gilbert Hernandez, Dave Sim, Steve Geppi, and Todd McFarlane. The collection will include hundreds of photos, comics, drawings and rare ephemera from the company's vaults.
The company began in 1976, founded by Gary Groth and Mike Catron (and later Kim Thompson). In that time is has published over 5,000 comic books and graphic novels. Over four decades, they have built a reputation as the publisher of great cartoonists and a home for cartoonists who don't fit the commercial confines of traditional corporate publishing.
The 576-page hardcover has an MSRP of $49.99. Release is planned for July 26.