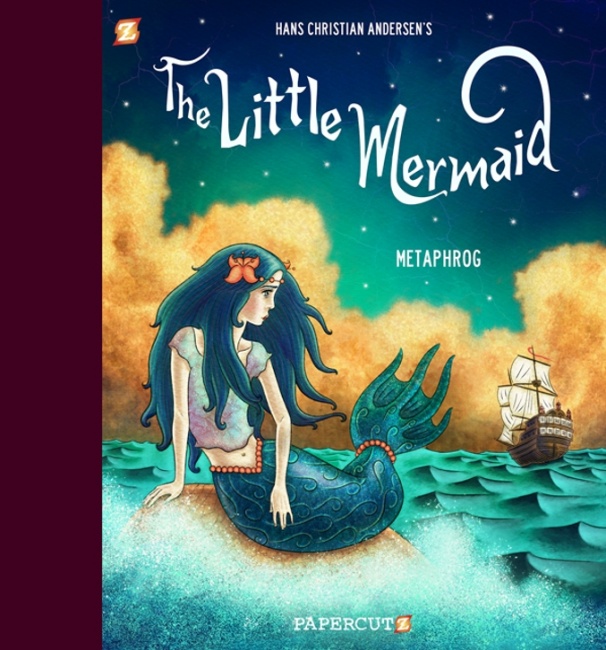 Papercutz will publish a new adaptation of Hans Christian Andersen's The Little Mermaid by Scottish art team Metaphrog in 2017.

The tale is based on Andersen's original story, which is a complex tale of love and loss, with the title character longing for human love and questing for a soul. Last fall, Metaphrog adapted other Andersen stories in The Red Shoes and Other Tales (Papercutz Expands OGN Line").

"Thanks to the support of Creative Scotland and the success of our previous book, we were able to really sit down and immerse ourselves in all of Andersen's work," saidJohn Chalmers, one half of the Metaphrog team. "We were drawn to The Little Mermaid because of its spiritual undertones and universal themes. That feeling of being trapped in one world while longing for another and searching for one's place in the scheme of things are as relevant now as 180 years ago. The aquatic environments also allowed my partner Sandra Marrs a chance to stretch her artistic muscles. The Red Shoes is a very earthbound book, while this one is full of sea and air, something that's reflected in the color palette and general tone of the book."

See four page preview in gallery below.