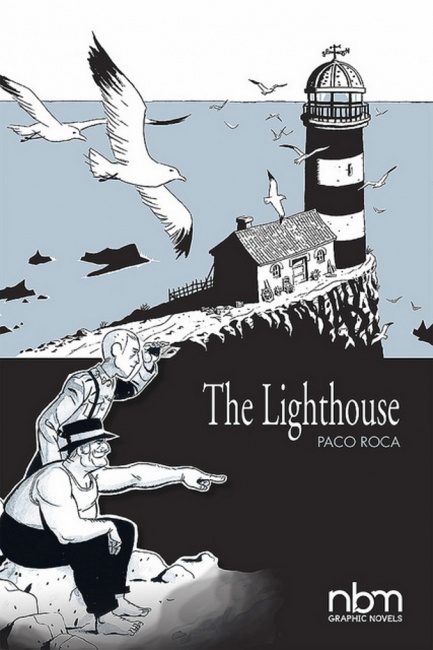 NBM Publishing's upcoming releases include
The Lighthouse
by Paco Roca,
Equinoxes
by Cyril Pedrosa, a biography of pianist Glenn Gould, as well as paperback collections of
Dungeon: Twilight
and
Fairy Tales of Oscar Wilde.
Paco Roca is a Spanish cartoonist best known for his graphic novel Wrinkles which was adapted into an Oscar-nominated animated film in Spain. The story of The Lighthouse is set during the Spanish Civil War, when wounded Republican guard veteran Francisco is trying to flee to freedom by escaping to France. On his journey he comes across an old remote lighthouse, where the aging lighthouse operator Telmo grants him shelter. While Francisco recuperates, Telmo regales him with tales of his past adventures.
The 6" x 9," 64-page hardcover has an MSRP of $15.99. Release is planned for February.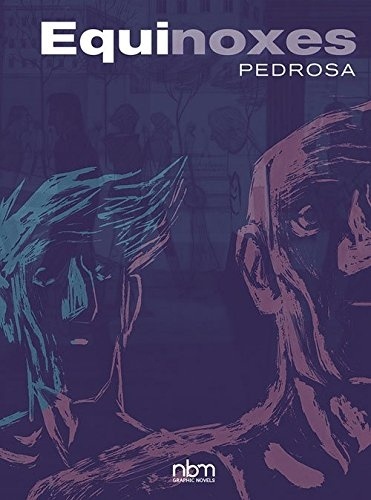 More immediately, NBM will release
Equinoxes
by European comics artist Cyril Pedrosa. The collection is divided into four tableaux for four seasons, where unrelated people seeking equilibrium cross paths with other solitary individuals, weaving in and out of one another's lives. Each season has a unique visual identity and voice, culminating in the summer season, where the final answers may be revealed.
The 9" x 12", 336-page, full color hardcover has an MSRP of $44.99. Release is planned for September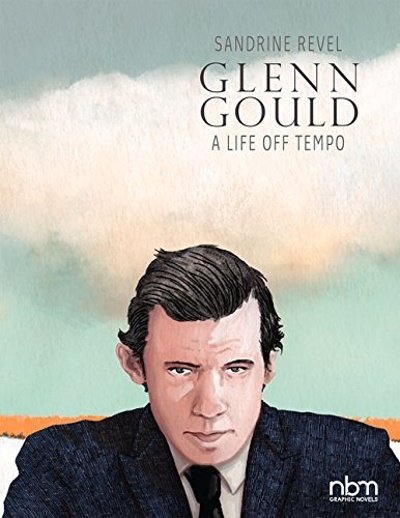 In December,
Glenn Gould: A Life Off Tempo
by Sandrine Revel will release. The biography of the famed Canadian pianist seeks to understand the eccentric personality behind the persona of the classical musician. Revel delves into the life of the reclusive Gould with hand painted illustrations and the viewpoint of an avid fan.
The 8.5" x 11", 136-page, full color hardcover has an MSRP of $25.99.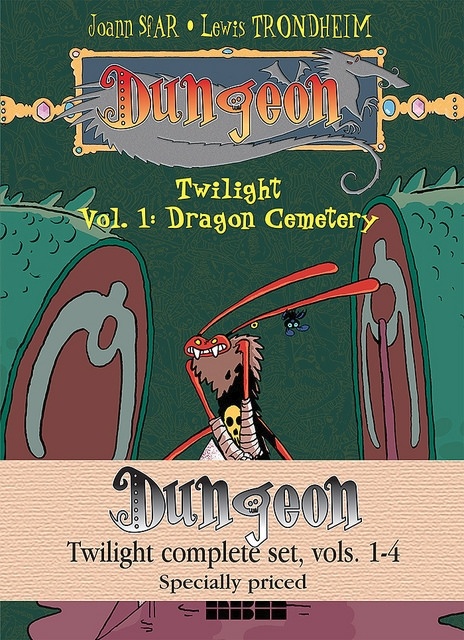 Dungeon: Twilight Complete Set , Vol 1 – 4
by Lewis Trondheim, Joaan Sfar, Kerascoet and more will release in January. The great saga detailing the end of Dungeon has completed and this set collects all four books. The planet Terra Amata does not turn, so the survivors of this world live in the thin slice of earth that resides between the eternal scorching daylight side, and the darkly frigid night side. This dangerous realm is known as Twilight.
The 6.5" x 9," 384-page, full color paperback set has an MSRP of $49.99.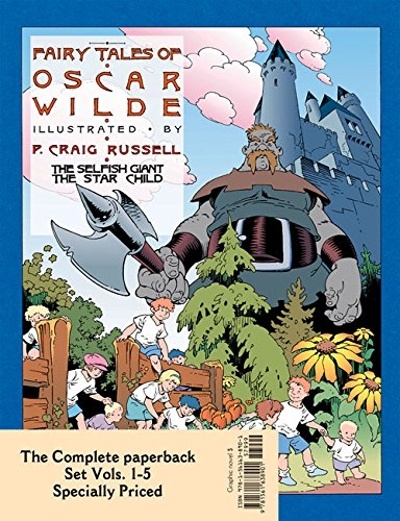 Also planned for January is
Fairy Tales of Oscar Wilde, The Complete Paperback Set 1-5
adapted by P. Craig Russell. The highly acclaimed adaptations of Oscar Wilde's works are gathered in in a nearly 200-page set. Included are "The Selfish Giant, "The Devoted Friend," 'The Nightingale and the Rose," "The Birthday of the Infanta," and "The Happy Prince."
The 8.5" x 11," 192 page, full color paperback set has an MSRP of $39.99.
NBM is releasing several interesting literary non-fiction tales this fall, see "A Trio of Murder Treasuries" and "Graphic Biography of Elvis Presley."