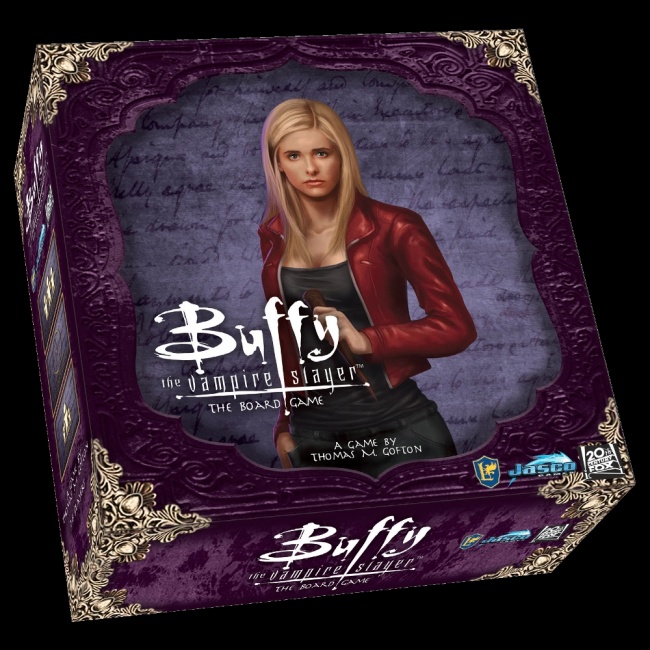 Jasco Games has partnered with Ontario-based Lynnvander Studios to produce Buffy The Vampire Slayer: The Board Game. The game will release on October 28.

Designed by Thomas M. Gofton (Albion's Legacy, Deep 5), the cooperative board game has players take the role of Buffy and her friends as they defend the town of Sunnydale from an onslaught of vampires and demons. There is also the goal of unraveling the plot of the real Big Bad, who is scheming to open the Hellmouth. Players must work together using all their resources, including character's special abilities, to help the defenseless residents of Sunnydale.

The game is for 1 – 6 players and plays in 40 - 60 minutes. MSRP is $39.99.