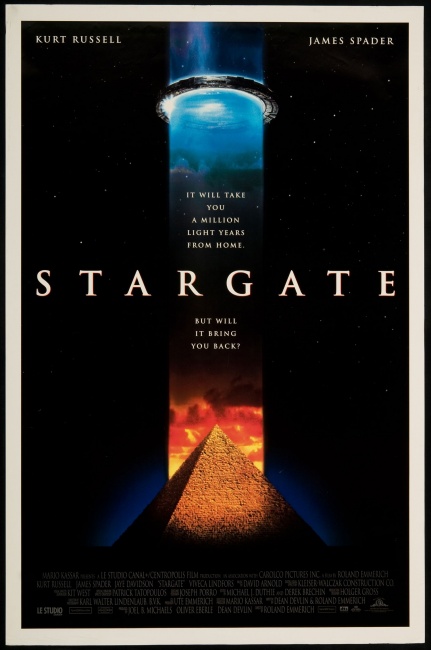 Roland Emmerich and Dean Devlin, who finally got the sequel to their 1996 sci-fi disaster film
Independence Day
into theaters 20 years later, are still planning to reboot their 1994 science fiction film
Stargate
. Emmerich and Devlin announced their intention to reboot
Stargate
in 2014 (see "
Remake of 'Stargate'
"), but Emmerich, whose directorial plate is very full, told
Variety
, "It took very long for
Independence Day
, so it will probably also take equally long for
Stargate
."
Although the original
Stargate
movie was conceived as the first film of a trilogy, it didn't spawn any film sequels, instead it spun off a small screen franchise that produced three
Stargate
TV series and more than 350 episodes. Devlin told
Variety
that 20 years after the
Stargate
film debuted, things have changed in Hollywood: "Today, studios tend to not think of movies as trilogies or sequels (but) as cinematic universes," and the directing duo has reconfigured the
Stargate
stories they weren't able to tell before into a new trilogy that "will let us finish telling our story."