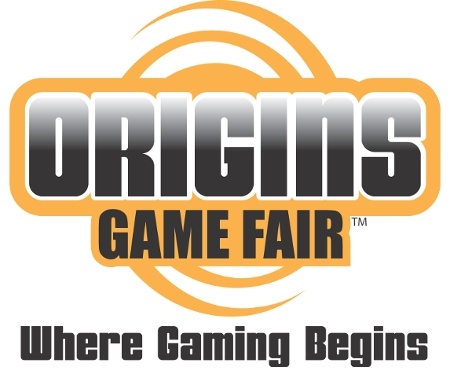 The number of unique attendees at Origins Game Fair declined 3% to 15,479, according to show organizer The Game Manufacturers Association (GAMA), but participation boomed, with turnstile attendance (the sum of daily admissions) up 17% to 52,561, an increase of 8,770 daily admissions. The slight decline in uniques, which organizers attributed in part to the absence of a large Star City event that drew over 3000 gamers last year, still left the show way up over 2014; unique attendance grew 23.5% last year (see "
Origins Attendance Up Over 23%
").
The increase in participation was tied to an increase in events, which were up 35% over 2015 to over 5500. Events were held outside of the convention center in Battelle Hall, the Hilton Downtown, and area restaurants. Major tournaments included the return of the WizKids World Championships, national tournaments for Iello and Fantasy Flight Games, and regional tournaments for Mayfair, Konami, Bushiroad, and Catalyst's Battletech Open. Tournaments with significant cash prizes included a
Magic: The Gathering
10K Championship, Upper Deck's $2500
Vs
. Championship, and a $2000
The Spoils Card Game
tournament.