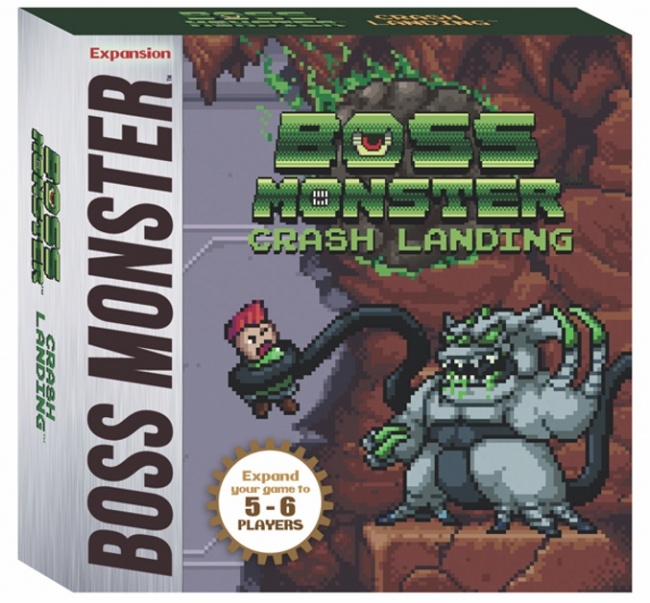 Brotherwise Games will release a new mini-expansion for its popular card game Boss Monster. Boss Monster: Crash Landing will release in early September.

In this expansion, an alien spaceship has crash landed in the world of Arcadia, unleashing a new treasure type and new Bosses. There are also new rooms powered by alien monsters and new technological traps to scatter throughout the game.

This expansion increases the game to 5 – 6 players. As an expansion it requires a base game to play. MSRP is $11.95.