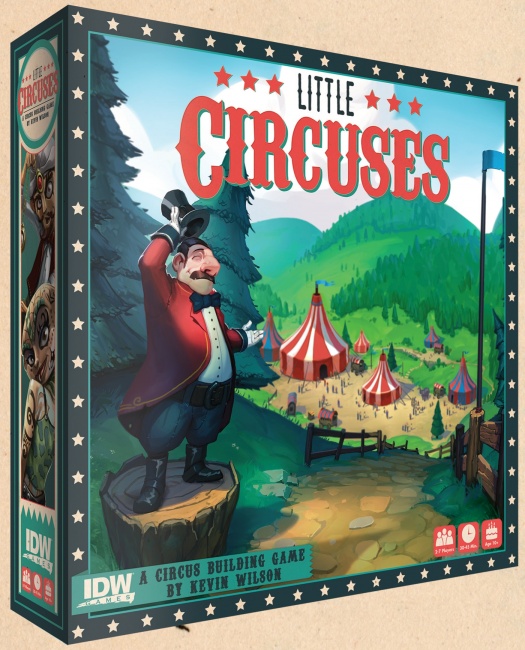 This September, IDW Games will release
Little Circuses
, the first title in its new "Table for 7" line of games for larger groups.
Designed by Kevin Wilson (X-Files, Descent), Little Circuses puts players in the role of travelling circus managers, competing to collect the best attractions, from sword swallowers to dare-devils.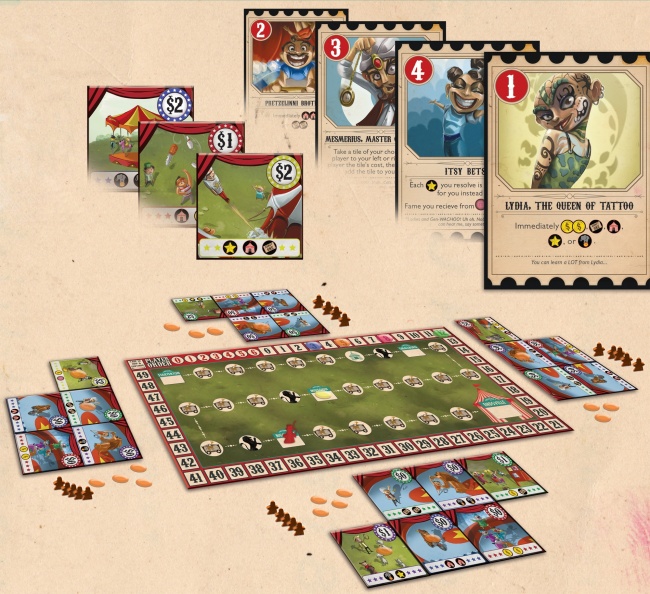 Little Circuses
includes 1 Ringmaster board, 7 Circus boards, 7 Bleacher boards, 1 Ringmaster meeple, 7 Star Attraction cards, 150 attraction tiles, 173 tokens and markers, and 1 bag. The game is designed for 1 to 7 players, ages 10 and up, and plays in less than an hour. MSRP has not been announced.
The Table for 7 line is a new series of games from IDW designed for larger numbers of players than most tabletop games, without being party style games.